The Economic Advantages of Backing Up Direct to On-Prem Object Storage with Veeam Backup & Replication v12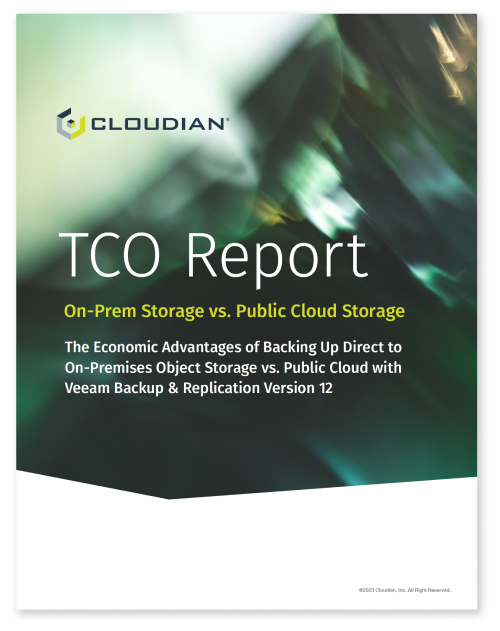 On-premises, S3-compatible object storage has emerged as an ideal backup target for data protection. Veeam v12 allows for backup data to be stored directly to object storage, which simplifies the backup process and reduces cost. Security is enhanced, too, with Veeam/Cloudian Object Lock integration that automatically delivers the best defense against ransomware. Reduce cost, get fast, ransom-free recovery, and reduce risk with immutable, end-to-end data protection in a single step.
Download this TCO Report to see how you can save up to 70% of your storage costs for enterprise data protection by going direct-to-Cloudian on-prem object storage with your Veeam v12 backups.