The Advantages of Cloudian's AWS Outposts Ready Designation
Enterprise IT executives are increasingly pursuing a hybrid cloud strategy. To align with that approach, Amazon Web Services introduced Outposts to deliver AWS services to on-premises data centers using a hybrid cloud architecture.
In this Evaluator Group Technical Insight Report, the analyst firm focuses on the AWS Outposts storage environment and how the use of Outposts-qualified storage systems can reduce complexity and IT staff burden as well as enhance security. The report also highlights that, "Cloudian S3-compatible storage, used as an add-on platform, provides scalable capacity for AWS Outposts for use cases that require local data residency, low latency access and/or integrated ransomware protection." 
Cloudian HyperStore is an Outposts Ready, fully native S3-compatible object storage platform that addresses key user concerns, including:
Data security, including ransomware protection
Application portabilitydue to the fully native S3 compatibility
Ease of management 
Author: John Webster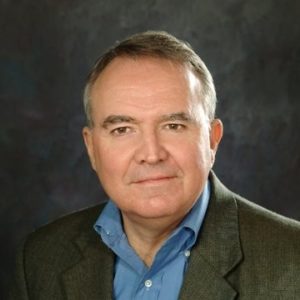 John Webster is a Senior Partner and contributes to Evaluator Group's ongoing research into cloud computing and data storage technologies including hardware, software and services management. His specialties include cloud, analytics, data management, cost modeling and analysis of infrastructure acquisition alternatives.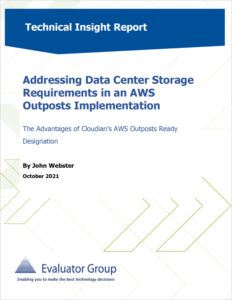 Download the Evaluator Group Report