Building a Profitable MSP Business Model for Backup and Storage-as-a-Service
The economics of high-value cloud services with high margin potential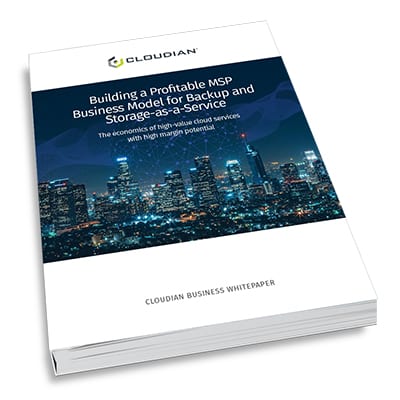 Managed Services is a healthy, thriving market. Organizations of all sizes are streamlining their operations by focusing their resources on the work they do best for their customers, while partnering with service providers for the rest. As a result, the managed services market is expected to reach $257 billion by 2022.
For Managed Services Providers (MSP), this is good news. But it also means the field will become increasingly competitive as new players enter the market. To succeed, MSPs must deliver a broad portfolio of sought-after services along with excellent customer service.
Download this guide to learn how:
Storage-as-a-Service and Backup-as-a-Service are growing in popularity
Managed Service Providers benefit from this market opportunity
Cloudian HyperStore enables margin potential in excess of 50% for MSPs
Modular storage growth lets you start small and expand with demand

Get your copy of this informative MSP guide.