"Thanks to the solution, the engineers, who in the past worked on changing tapes and checking the backups, have time to work out other projects."
Kurt Gielen, ICT Operations Manager, ZOL
Case Study: Ziekenhuis Oost-Limburg (East Limburg Hospital System)
Ziekenhuis Oost-Limburg (ZOL) is a dynamic, non-university hospital with 811 beds. Activities are spread over 3 campuses: campus Sint-Jan in Genk, campus Sint-Barbara in Lanaken and the Medical Center André Dumont in Waterschei.
Orange Cyberdefense, the hospital's partner for their core network and security solutions, developed a 2-part backup solution with simple, policy-driven Rubrik backups stored on hyper-scalable Cloudian S3 object storage. This combined solution allows the hospital to scale infinitely and securely.
Liverpool School of Tropical Medicine Deploys Cloudian Object Storage Platform for Cost-Effective NAS Offload, Backup, and Collaboration
Liverpool School of Tropical Medicine (LSTM) is the world's oldest institution dedicated to research and postgraduate teaching in the field of tropical medicine. It has been training leaders in global health since 1898 and today works collaboratively in over 70 countries to fulfill LSTM's mission of improving the health of the world's poorest people. Based in Liverpool in the UK, the IT department supports research activities in Africa and around the world.
LSTM chose Cloudian HyperStore object storage to address the challenges of managing and protecting its growing data, enabling researchers to store data more easily and minimizing additional storage expenses. LSTM selected Cloudian over two larger, competing storage providers because these legacy solutions could not cost-effectively scale to meet its evolving demands.
"We wanted a solution that was scalable and could compete with increased data demands. With Cloudian, we no longer have to worry about our storage system impacting our researchers' ability to collect and analyze data."
David Rooke, Head of IT Services, LSTM
Australian Genome Research Facility Simplifies Data Management for Vital Clinical Research Projects with Cloudian
With facilities across Australia, AGRF empowers world-class genomic science in the biomedical, clinical, agricultural and environmental sectors, with over 15,000 clients worldwide. In an average week, AGRF processes at least 10 terabytes (TB) of data—equivalent to one year's worth of data from the Hubble Space Telescope.
"We're a data organization in every sense of the word," said Douglas Morrison, AGRF ICT manager. "Mapping the genome of one patient involves 100-125 gigabases, and easily three times that if we're analyzing specific tumor samples. Multiply that by 1,500 patients or so in just one typical study, and the data adds up fast.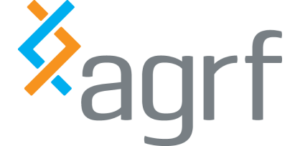 "Cloudian provided the scalable capacity to meet our future growth needs without the hassle and time required in managing tapes. Cloudian was half the cost of public cloud storage, a huge consideration for AGRF as a not-for-profit organization."
Douglas Morrison, AGRF ICT manager
ON-DEMAND CUSTOMER WEBINAR
Implementing Resilient IT Infrastructure in an Uncertain Time

An organisation's IT resiliency is its ability to adapt to both planned and unplanned events while still keeping core infrastructure, key services, and operations fully functional and running continuously. Without a doubt, the whole world is in the midst of an unplanned event – The Coronavirus Pandemic – for which the outcome is still relatively unknown. Nowhere is the pressure more apparent than in the healthcare and public sectors.
View this webinar on-demand to learn how healthcare and public sector organisations are adapting and planning for the future through:
Infrastructure programs designed to be flexible and secure
More cost-effective solutions to accommodate reduced budgets and resources
New uses of technologies such as object storage with built-in resiliency
Panelists:
Francesco Giannoccaro – HPC and Cloud Solution Architect – Public Health England
Tammam Jamal – Specialist Information Systems Engineer – Public Health England
Tomas Schimper – Strategy – Knowledgepark GmbH
Moderator:
Chris Evans, Architecting.IT – Analyst, Consultant & Blogger