MSP Partner Program
Unstructured data is growing at more than 50% annually, and users expect anytime, anywhere access to files. Simultaneously, Data Sovereignty, HIPAA, GDPR, and other regulatory requirements are imposing new constraints on how data is stored and handled. With IT budgets remaining tight, Managed Service Providers (MSPs) are well-positioned to help customers address all of these challenges.
Cloudian's MSP Partner Program is designed to help service providers capitalize on this market opportunity. Leveraging flexible subscription and consumption (VMware VCPP) based pricing models, program partners can offer new and profitable cloud storage solutions—with margins in excess of 50%—built on Cloudian's HyperStore object storage platform to grow their business.
Join the 100+ service providers worldwide offering Cloudian-powered storage services.
MSP Partners in Their Own Words
"We threw everything at it to make sure Cloudian could really handle all S3 calls, and it easily did. It also integrated seamlessly with Veeam"
– Paul Butcher, Co-Founder
"Comparing the solutions showed that Cloudian had by far the biggest feature set – it basically ticked all of the boxes."
– Uwe Geier, Head of System Operations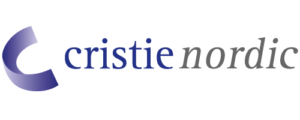 "From achieving data resilience to providing a storage solution that will enable truly modern workflows, with Cloudian, we're now able to meet all these needs. We expect it to be a core part of our offerings for many years."
– Christian Petersson,
Solution Enabler, Influencer, and Technical Expert

"Cloudian and VMware are helping us compete with the largest public cloud providers on a level playing field."
– Peter Zafiris, Senior Infrastructure Engineer
CUSTOMER VIDEO
In this 3-minute customer testimonial, Rob Abrams, CTO of South African Managed Service Provider (MSP), Sithabile, details his journey as a Cloudian customer and shares specifics on how Cloudian's HyperCare Remote Managed Service has made his job easier and improved hybrid cloud data management and storage metrics for Sithabile and its customers and partners.
Click any logo for a Cloudian MSP case study, press release, or video.
CUSTOMER VIDEO
Dr. Martin Endress, Chief Customer Officer (CCO) of European Cloud Service Provider IONOS, explains why they chose Cloudian S3 object storage for their private and hybrid cloud needs: scale, security, and sovereignty.
Why Cloudian
Data management made simple, scalable, and cost effective.
Feature-rich Management Tool Set
Integrated tools such as billing and quality of service controls make it easy to manage your business and your service delivery.
Secure Multi-tenancy
HyperStore allows multiple users and applications to share the same infrastructure while ensuring no-compromises data protection and role based access.
Creating SLAs
Manage data at the bucket level to build different storage protection policies based on data durability, efficiency, and cost.
Native S3 API Compatibility
HyperStore supports all S3-compatible applications for seamless data management across on-premises, hybrid, and public cloud environments.
Run on Any Platform
Deploy Cloudian on standard servers, containers, VMs, or in the public cloud, wherever you need scalable storage.
Geo-distributed
Put Cloudian storage nodes anywhere. Manage them all from one location. All nodes operate as one system.
Limitless, Modular Scalability
Start small and non-disruptively add nodes or sites, for new capacity that instantly becomes part of the available storage pool.
Global Data Fabric, Single Namespace
Manage data as a petabyte-scale single storage pool, no matter where it resides.
Cost-effective Capacity
Save up to 70% compared to traditional disk-based storage. Add significantly more capacity for the same budget.
Effortless Data Management
Single-Screen Simplicity
View your entire Cloudian environment on a single screen. See storage utilization, network performance, server hardware metrics and user behavior to quickly spot potential issues. Or choose a managed services solution available from Cloudian Support and we will monitor it for you and take action when needed. Effortless.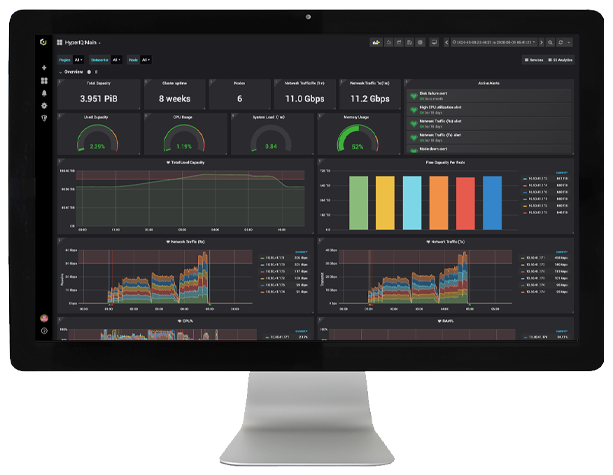 The Economics of High-Value Cloud Services with High Margin Potential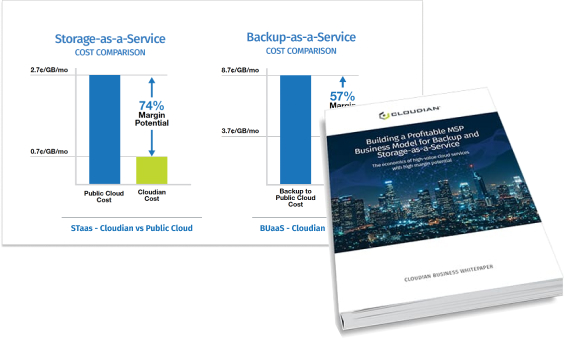 Download this guide to learn how:
Storage-as-a-Service and Backup-as-a-Service are growing in popularity
Managed Service Providers benefit from this market opportunity
Cloudian HyperStore enables margin potential in excess of 50% for MSPs
Modular storage growth lets you start small and expand with demand