Limitlessly Scalable Object Storage with HPE Apollo 4510, Apollo 4200, ProLiant DL380, and ProLiant DL360 Servers

Enabling the Data-driven World
The explosion of data demands a reliable and scalable solution for your storage. Consolidate your unstructured data to a single, limitlessly scalable storage pool with Cloudian® HyperStore® running on HPE Apollo 4510, Apollo 4200, ProLiant DL380 and ProLiant DL360 servers. HyperStore enterprise storage is a cost-effective solution providing unlimited capacity scalability, intuitive management tools, uncompromising data protection, and the industry's most compatible S3 API implementation.
Cost-effective Storage
At costs down to just cents per GB per month, HyperStore's efficient architecture running on HPE Apollo and ProLiant servers save you 70% on CAPEX. Massive scalability and lights-out management result in 95% less overhead. And you'll save on rack space: up to 600TB in just 4U height.
Scalability to Meet Growing Needs
Raise service levels and support future growth needs with flexible deployment and configuration options. Start small with a little as three nodes and add capacity nondisruptively with additional servers to suit needs.
Intuitive Management
Manage HyperStore via the intuitive web-based GUI or automate tasks using the RESTful API. Cluster management tasks are simple as well. Add or remove nodes and update system software without disruption.
Uncompromising Data Durability
Get 14+ nines data durability and configurable data protection. Only HyperStore lets you customize data protection for various data types within a cluster. Select from multiple levels of data replication and erasure coding, within and across data centers.
Fed-Ready
Cloudian has made the investment in FIPs, Common Criteria, and DoD APL certifications.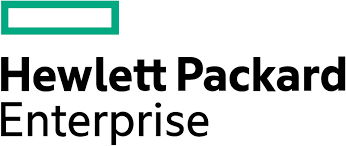 FEATURES & BENEFITS
Limitlessly scalable capacity
Start with just three nodes and grow
Non-disruptive capacity expansion
100% native S3 API for guaranteed compatibility
Replication and erasure coding
Bucket-level granularity for all storage policies
Encryption for secure data storage
Comprehensive multi-tenant services
Quality of Service (QoS) controls
Integrated billing, management, and software
Geographically distributed replication
USE CASES
Backup and disaster recovery
File consolidation
Media active archive
Collaboration
File lifecycle management
AI/machine learning
Healthcare
Life sciences
Storage-as-a-Service (STaaS)
YOU MAY ALSO BE INTERESTED IN:
CUSTOMER SUCCESS