Backup to Cloudian
Modern S3 Storage for Future-Proof Backup & Recovery
Cloudian S3 object storage shines as a fast, secure, cost-effective backup target in any modern data protection plan. Whether you manage storage for a large enterprise or a specialized service provider, if your backup, archive, or disaster recovery storage must meet any of the following needs, you should take a closer look at Cloudian.
SECURITY: Cloudian has the most security certifications worldwide of any on-prem object storage.
RANSOMWARE PROTECTION: Our S3 Object Lock integration with Veeam and Commvault provides government-certified data immutability.
SCALABILITY: Get infinite scalability without disruption in a cloud-like grow-as-you-go model.
SPEED: Achieve your RPO/RTO with fast on-prem backup and restore.
SAVINGS: Save up to 70% over public cloud or traditional storage and more than 30% over tape.
Future-Proof Data Protection with Next-Gen S3 Storage
With the most advanced S3 compatibility of any independent object storage, you can store data from almost any backup provider with Cloudian.
Back up Veeam direct-to-Cloudian object storage. Save up to 70%.
Why Go Direct-to-Cloudian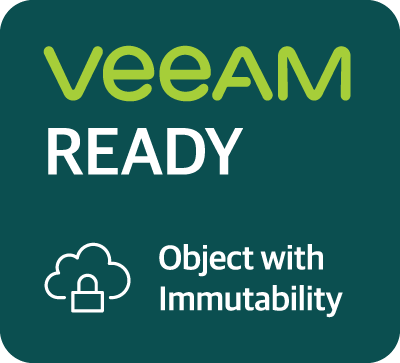 Reduce risk and time with immutable, end-to-end data protection in a single step
Save up to 70% of your total costs vs. public cloud when you back up Direct-to-Cloudian
The proven best defense against ransomware with the fastest ransom-free recovery
The most security certifications of any on-prem object storage
The only S3-compatible storage that AWS uses with their Outposts Servers and Local Zones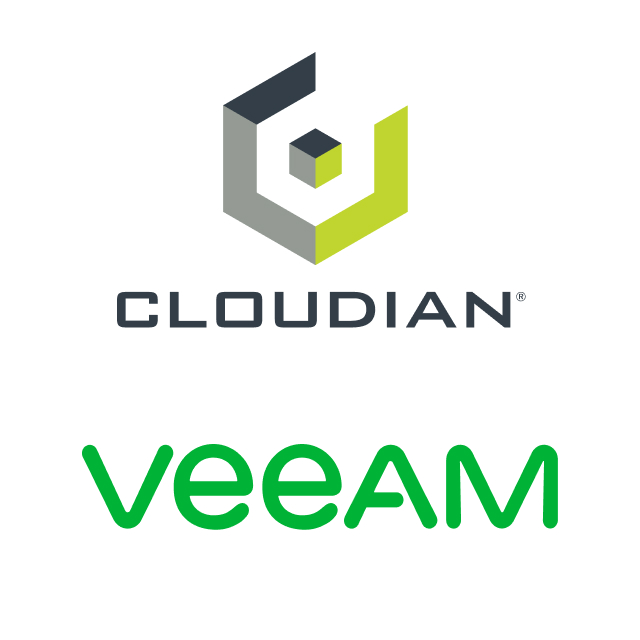 Live Webinar
Tuesday, March 7 2023: 8am PT
Simplify Backup, Lower Cost & Boost Ransomware Protection w/ Veeam v12 & Cloudian
Lock Out Ransomware
Cloudian S3 Object Lock makes your data unchangeable so it cannot be encrypted by ransomware. HyperStore is also hardened with HyperStore Shell (HSH) and RootDisable, which secure the solution at the system level, disabling root access to make the solution impregnable.
Integrated with data protection from Veeam or Commvault, the combination gives you the only on-prem ransomware solution that is tamperproof down to the system level with data immutability that's SEC17a-4 and Common Criteria certified.

Veeam-Cloudian Ransomware Protection

Ransomware Protection Buyer's Guide

Commvault-Cloudian Ransomware Protection
Kasten by Veeam + Cloudian HyperStore
Enterprises are increasingly deploying Kubernetes-managed, containerized applications in full production, making it essential to protect these applications and their data. Through the new integration of Cloudian HyperStore with Kasten by Veeam, organizations can now have the same secure, scalable, enterprise-grade backup for their containerized apps as they already rely on for their traditional workloads.
As a Kasten backup target, HyperStore provides modern, cloud-native storage with complete S3 compatibility, limitless scalability, and ransomware protection—on-premises for superior RPO/RTO or in a hybrid cloud—all at up to 70% less cost than traditional or public cloud storage.

Protect Microsoft Office 365 Data
Cloudian HyperStore provides a scalable, cost-effective backup target for VBO v4. Veeam's native support for the S3 API ensures seamless integration with Cloudian.
This video shows how to create repositories in Veeam Backup for Office 365 and connect them to a secure on-prem Cloudian HyperStore target for complete Office365 suite protection.
Solution Brief: Simplify Data Protection with Cloudian and the VMware vSAN Data Persistence Platform
Protect your application data on VMware vSAN with Cloudian HyperStore providing a fast, on-premises, scalable backup target and ease of management.
The inability to access data, management complexity, lack of real-time data visibility, and increasing overall costs involved in maintaining and expanding aging tape libraries are prompting many businesses to explore other options.
This insider's guide touches upon various aspects of modernizing your data center, starting with moving away from legacy, tape-based storage to other ransomware-safe alternatives like on-prem cloud storage, and the considerations and steps involved in such a move.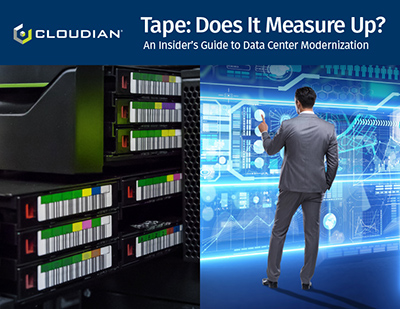 Active Archive: NAS File-Tiering to Cloudian
60% or more of data on Tier 1 storage is either dormant or rarely used.
Object storage can dramatically reduce Tier 1 storage costs with zero impact on user data access.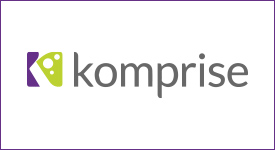 Cloudian & Komprise Cure Common Cold Storage Problem for NAS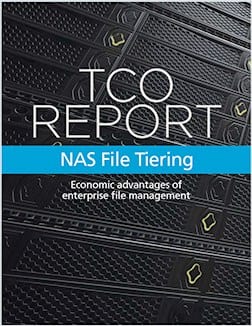 Save $ with NAS File-Tiering to Object Storage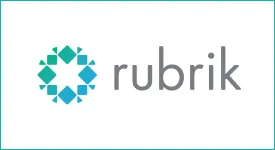 Tier from NAS to Cloudian or Public Cloud with NAS Direct Archive
Future-Proof DR with Hybrid Cloud through Cloudian
Cloudian HyperStore is a truly distributed storage platform that offers customers unmatched data resiliency (up to 14 9s)
with the use of flexible replication factor and/or erasure coding data protection schemes.
Deployments can be distributed across multiple cross-region data centers and multiple public and private clouds,
which makes the solution ideal for disaster recovery.
Go Hybrid Cloud
Cloudian HyperStore works much like (and with) Amazon Outpost, for much less cost.
Disaster Recovery
Replicate to Cloudian at a remote site or to any public cloud.
Public Cloud vs.
On-Prem Object Storage
Comparing total cost of ownership.
On-premises Backup Target
Back up data to an on-prem Cloudian storage cluster for fast RPO/RTO. Your data remains with your data center, behind your firewall. For DR purposes, you can also replicate the data to a second Cloudian cluster at a remote site using the integrated data management tools. There is no additional software to license or manage.
Hybrid Cloud
In a hybrid cloud configuration, you can back up data to a local Cloudian cluster, then use integrated tools to replicate that data to the cloud for DR purposes. This combines the immediate access of local storage with the off-site convenience of cloud. You get fast RPO/RTO without the cost and risk of relying on WAN connectivity for restore.