Try Cloudian free in your data center for 45 days, and see how easy it is to build your own private cloud.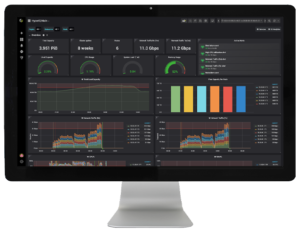 Free Trial includes:
HyperStore – Enterprise Object Storage
HyperIQ – Observability and Analytics
Put the power of S3-compatible storage technology to work in your data center. And experience the simplicity of next-generation observability and analytics.
Start Your Free Trial
Download the full-featured free trial of Cloudian® software and install it on any commodity hardware to build and test a public, private, or hybrid cloud solution.
Get Started Free!
Compatible with hundreds of S3-enabled applications, including:

System Requirements
• Physical hardware or virtual machine • 16GB RAM • 1 Gigabit network interface