4 Reasons to Back Up Microsoft Office 365 Data
While Microsoft Office 365 provides tremendous business value and high data availability, it lacks comprehensive data protection. There are four key backup and protection needs that Microsoft does not cover for your Office 365 data:
1. Data-level security to protect from malware or accidental deletion
2. Long-term data retention with granular recovery options
3. Backup and protection of data at a second location, on-prem or in the cloud
4. Comprehensive legal/compliance hold allowing you to retrieve even data that was purposefully deleted long ago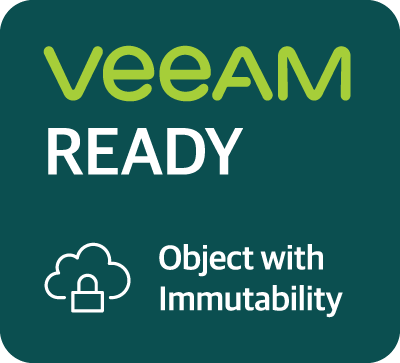 Download this paper to learn about the Cloudian-Veeam solution to protect Microsoft Office 365 data.
"While O365 is fast becoming the center of business productivity, a backup and recovery strategy is an afterthought. Relying on Microsoft's native backup capabilities and infrastructure-level uptime features is a risky strategy because regardless of where the data is, it is the company's responsibility."

IDC: Why a Backup Strategy for Microsoft Office 365 is Essential for Security, Compliance, and Business Continuity, 2019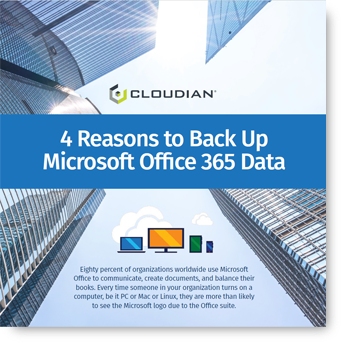 Protect your Microsoft Office 365 Suite with Veeam and Cloudian

Microsoft Office 365 offers geo-redundancy, which protects your data from site or device failure. But it does not replace backup. With geo-redundancy alone, you have limited recovery options if your data is accidentally deleted or maliciously attacked.
Veeam Backup for Microsoft Office 365 (VBO) paired with Cloudian HyperStore provides a cost-effective solution to protect your Office 365 data from accidental deletion, rogue employees, and malware. From VBO, Office 365 backups are stored directly to Cloudian, providing a fast, on-premises disk-based data protection solution.
Solution benefits include:
Immediately accessible backup copy secured in your data center
Veeam VBO v4 supports S3 API, so Cloudian integration is seamless
70% less cost than traditional solutions
Fast RPO/RTO
ON-DEMAND WEBINAR
High-Margin S3-Compatible Services for Cloud Service Providers with Veeam
Expand your cloud service provider offerings with new services using Veeam Availability Suite and built on Cloudian S3-compatible storage – a proven path to a profitable services business.
In this webinar, Veeam and Cloudian demonstrate various scenarios which can be wrapped up as new services including:
Ransomware Protection-as-a-Service
Office 365 Backup-as-a-Service
NAS Backup-as-a-Service
Cloud Tiering Assurance
Veeam Demo
This video from Veeam's Van Flowers demonstrates how easy it is to create repositories in Veeam Backup for Office 365 and connect them to a secure on-prem Cloudian HyperStore target for complete Office 365 suite protection.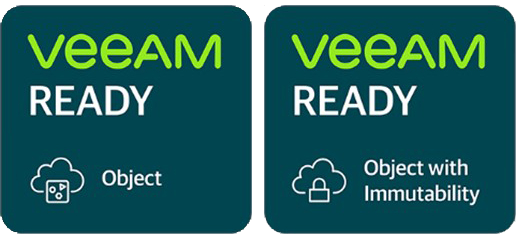 Office 365 Data Protection. It is Essential.
With a cloud platform like Microsoft Office 365 comes the expectation that your business-critical data is safe and protected at all times. After all, you are paying for a service (or subscription model) which is supposed to make business processes and data available at all times, from anywhere. This also means that the data required to ensure business continuity is secured and protected. Right?
Unfortunately, that is an incorrect assumption. Data availability is different from data protection. Data availability is achieved by having redundancy zones. Data protection, on the other hand, refers to the ability to revive or restore data in the event of a failure, disaster, or attack. This is achieved by backing up your data in secure and reliable storage (on-prem or in the cloud).
For all its capabilities, great features and ability, Office 365 only ensures high availability of data. What it lacks is a comprehensive protection for your business-critical assets.
This is a listing of what is covered vs. what your organization needs to focus on for comprehensive protection and business continuity.