Cloudian HyperCare Services
Lights-Out Management of your Cloudian Object Storage
Lets you focus on innovation, not infrastructure
Enterprises choose Cloudian HyperCare for​
Remote Management​
Cloudian storage experts manage your Cloudian installation​
A Trusted Advisor
Dedicated Cloudian trusted advisor to ensure best practices in operations and planning
24 x 7 Monitoring​
Full time monitoring and management, 24x7x365
Reporting​​​
Weekly service level and health check reporting​
Capabilities and Benefits​
Remote Management​​
HyperCare frees you of all day-to-day management tasks. You simply consume storage resources as you would in a public cloud, but behind your firewall and under your control.
Always-up-to-date​​​
Cloudian will ensure best practices by keeping your system always up-to-date with the latest features and patches and system updates.
Resource planning​
Weekly proactive reporting of your Cloudian system performance. Quarterly review with your Cloudian Trusted Advisor to review performance, capacity trends, and future usage plans.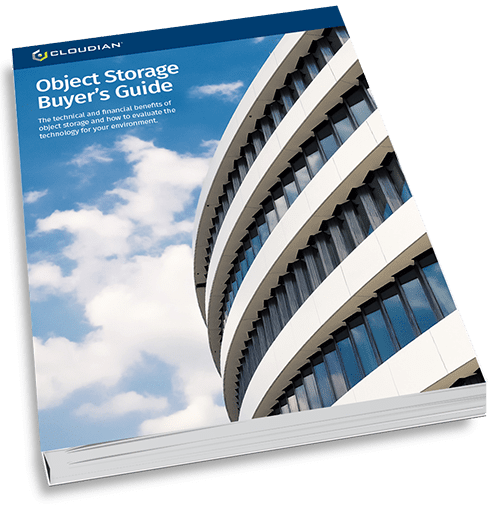 The Object Storage Buyer's Guide
Learn how customers leverage Cloudian for unstructured data management, ransomware protection, analytics and more. ​
How Cloudian HyperCare Makes my Job as an MSP CTO Easier
In this 3-minute customer testimonial, Rob Abrams, CTO of South African Managed Service Provider (MSP), Sithabile, details his journey as a Cloudian customer and shares specifics on how Cloudian's HyperCare Remote Managed Service has made his job easier and improved hybrid cloud data management and storage metrics for Sithabile and its customers and partners.
Cloudian Premier Support Services
Personalized Guidance in Management and Operations
For those who prefer to take a hands-on approach​
Enterprises choose Cloudian Premier Support for
A Trusted Advisor
Dedicated Cloudian trusted advisor to ensure best practices in operations and planning
24 x 7 Monitoring​
Full time monitoring and management, 24x7x365
Reporting​​​
Weekly service level and health check reporting​
Capabilities and Benefits​
Expert Guidance, Every Step of the Way
If you prefer to manage your infrastructure yourself, Premier Support provides expert guidance at every step. A dedicated Cloudian Trusted Advisor will assist with updates and ongoing management.
Data Sovereignty​​​
Regulatory compliance often requires tight control of data locality. Cloudian gives you complete control over data location, while providing the scale and simplicity of cloud-native data management.
The Main Difference Between Cloudian HyperCare Remote Managed Service and Premier Support
In just over 1 minute, Jon Toor of Cloudian shows how to use the Cloudian HyperCare Remote Managed Service or Cloudian Premier Support to ease the storage management burden in the face of IT skills shortages. He also explains how the two support offerings work with Cloudian HyperIQ and the way to know which one is better for your organization's needs.
Find out more about Cloudian Support Services​​​