S3-Compatible Object Storage Brings Cloud Benefits On-Prem
Are you struggling to manage the ever-growing volumes of patient health records, scans, MRIs, x-rays, and other data? Are you looking for better ways to leverage all this data for research and analysis, perhaps through Splunk?
Learn how Cloudian HyperStore can help you open up new opportunities by solving these challenges and more, like ensuring ransomware protection with true data immutability and protecting all of your data, including EHR and Office 365, with full HIPAA compliance.
10 Reasons to Choose Cloudian HyperStore
for Healthcare Workloads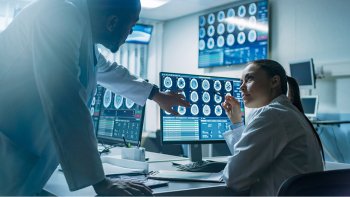 Get Our Health Data Management Guides
CHAPTERS INCLUDE:
Hybrid Cloud for Healthcare Data Management
Run medical imaging workloads and store patient records with AWS Outposts and Cloudian HyperStore
Imaging systems in medical organizations generate over 600 million high-resolution images per year in the USA alone. As governed by HIPAA regulations, healthcare institutions in the U.S. sometimes need to store patient information on premises, securing it in their own data centers to preserve data privacy. AWS Outposts with Cloudian HyperStore brings the scalability and flexibility of the cloud into your data center for effortless and unified hybrid cloud data management.
Cloudian Hyperstore and AWS Local Zones for Healthcare
For medical imaging workloads and storing patient records
To store patient information, healthcare organizations must adhere to stringent data protection regulations, often meaning they need a hybrid and/or local cloud strategy to meet their data protection and residency requirements.
AWS Local Zones offers compute, storage, database, and other select AWS services, delivered from facilities that are close to large population and industry centers, bringing the cloud closer to where the clinic or hospital resides.
Cloudian HyperStore software delivers S3-compatible storage capacity on-demand as part of AWS Local Zones, which enhances the solution by satisfying the in-region data residency needs. Cloudian software can also be run on servers located adjacent to the AWS Local Zones.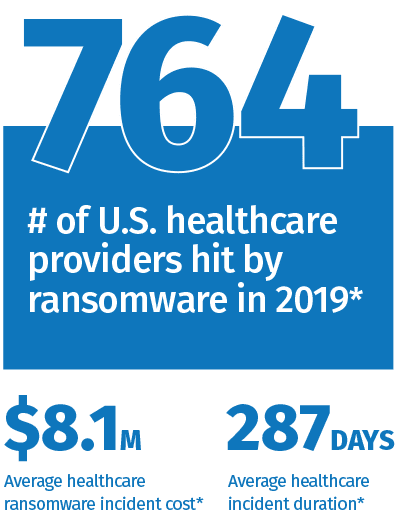 Ransomware Challenge: More Data and New Threats
Ransomware attacks have increased 97% in the last two years. 75% of organizations infected were running up-to-date endpoint protection. Don't let your health system be the next victim. Learn more about the types of ransomware attacks and how hardened, immutable storage with Object Lock protects against them.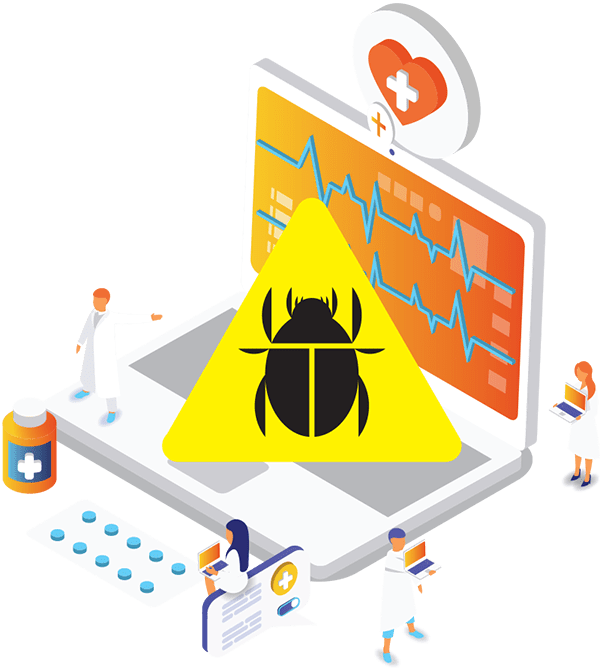 Covid Increased Ransomware Attacks on Healthcare
Van Flowers joins Jeff Lanza, a 20 year FBI veteran, to discuss REAL ransomware situations, cybercrime impact on companies, and what you should be looking out for to keep your company safe. The best defense is always being proactively prepared, and they'll show you how protecting your data with object lock / immutability can prevent you from being yet another "it happened to me" on the FBI's list of victims.
ON-DEMAND CUSTOMER WEBINAR
Implementing Resilient IT Infrastructure in an Uncertain Time

An organisation's IT resiliency is its ability to adapt to both planned and unplanned events while still keeping core infrastructure, key services, and operations fully functional and running continuously. Without a doubt, the whole world is in the midst of an unplanned event – The Coronavirus Pandemic – for which the outcome is still relatively unknown. Nowhere is the pressure more apparent than in the healthcare and public sectors.
View this webinar on-demand to learn how healthcare and public sector organisations are adapting and planning for the future through:
Infrastructure programs designed to be flexible and secure
More cost-effective solutions to accommodate reduced budgets and resources
New uses of technologies such as object storage with built-in resiliency
Panelists:
Francesco Giannoccaro – HPC and Cloud Solution Architect – Public Health England
Tammam Jamal – Specialist Information Systems Engineer – Public Health England
Tomas Schimper – Strategy – Knowledgepark GmbH
Moderator:
Chris Evans, Architecting.IT – Analyst, Consultant & Blogger
The Right Data Storage Prescription: Bringing Cloud Benefits On-Premises
Manage, protect, and retain patient records, scans, and images, with a limitlessly scalable, secure, compliant and cost-effective storage solution
KEY BENEFITS
Cloud-like: Start small and grow without disruption
Breaking Silos: Consolidated health records for simplified access and data management
Security: Access controls, audit logs, encryption for data at rest and in motion
Compliance: HIPAA compliant
Analytics: Metadata-based search and analytics capabilities
Data Protection: Exceptional data durability for long-term data protection, seamless integration with most major backup providers
Cloud Economics: Less than ½ ¢/GB/month, up to 70% less cost than traditional storage
RELATED CONTENT
Intelligent Scalable Storage for Acuo by Hyland Vendor Neutral Archive (VNA)
Collaborative healthcare depends on the real-time delivery of patient data, but records originate from many systems, with many different record types. If they can not be easily located or viewed, they can not inform clinical decision making or contribute to best-practice outcomes. A vendor-neutral archive (VNA) provides a common interface that allows multiple healthcare information platforms to access a shared storage environment.
Combining Cloudian HyperStore with the Acuo by Hyland VNA provides the following benefits:
Highly durable, limitlessly scalable enterprise storage
A single standardized image repository
Integration with many clinical applications allows medical staff to make more informed care decisions that improve patient outcomes
Vendor neutrality allows healthcare organizations to use solutions from multiple vendors, providing equipment sourcing flexibility and cost control
Simplified, consolidated, protected storage environment for a reduced IT workload
Epic EHR Data Protection with Rubrik and Cloudian
Cloudian alliance partner, Rubrik, provides modern data backup and recovery solutions that integrate seamlessly with HyperStore for additional data protection. For Epic environments, HyperStore can provide an on-premises storage solution for Epic EHR data protected by Rubrik. Learn more about how you can manage, protect, and retain healthcare records, scans, and images, with a secure, cost-effective, and limitlessly scalable on-premises storage solution.
Protect Your Hospital's Office 365 Data with Veeam & Cloudian
Microsoft Office 365 offers geo-redundancy, which protects your staff, medical faculty, and research data held in Office from site or device failure. But it does not replace backup. With geo-redundancy alone, you have limited recovery options if the hospital's data is accidentally deleted or maliciously attacked.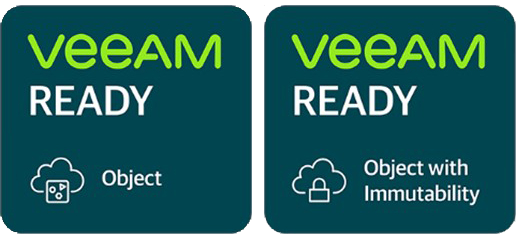 Veeam Backup for Microsoft Office 365 (VBO) paired with Cloudian HyperStore protects your Office 365 data from accidental deletion, rogue staff, and malware. From VBO, Office 365 backups are stored directly to Cloudian, providing a fast, on-prem, disk-based data protection solution for your institution at up to 70% less cost than traditional storage solutions.