File and object storage for AI workflows
Unlock the full potential of your AI initiatives with Cloudian's powerful data management solutions. Our scalable and resilient data storage platform, Cloudian HyperStore, provides the ideal foundation for AI systems. Drive innovation, streamline workflows, and ensure data protection with Cloudian's comprehensive suite of features designed specifically for AI and machine learning workloads.
Read the blog post here.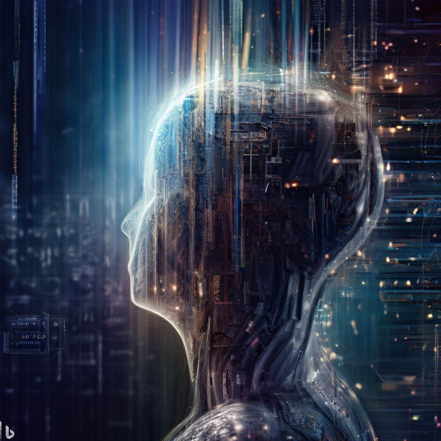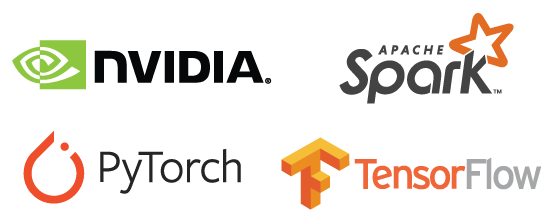 Seamless integration, parallel processing performance
Maximize the performance and compatibility of your AI workloads. Cloudian supports popular machine learning frameworks like TensorFlow, PyTorch, and Spark ML, enabling parallel training from object storage. Leverage the power of GPUs without storage limitations, ensuring optimized utilization of resources and accelerated AI model development and deployment.
Exabyte scalability
Manage and leverage massive volumes of unstructured data with ease. Cloudian HyperStore excels in handling unstructured data, offering exabyte-scale capacity and high concurrency. Whether you're building AI pipelines for stream or batch processing, Cloudian HyperStore provides the scalability and performance required to derive valuable insights from your unstructured data.
Military-grade security
Protect your valuable AI data assets with Cloudian's robust security features. HyperStore ensures data integrity and durability through features such as data replication, erasure coding, object versioning, and data immutability. Trust in military-grade data security and fault-tolerant infrastructure, knowing that your critical AI data is safe and secure.
Powerful data management
Streamline your AI workflows and enhance collaboration with Cloudian HyperStore's rich data management capabilities. Organize and catalog your data efficiently using object metadata, versioning, and tagging. HyperStore's multi-tenancy feature allows multiple teams to work simultaneously, fostering collaboration and accelerating AI initiatives. Discover data quickly with Cloudian HyperSearch, simplifying data exploration and retrieval.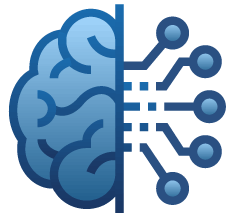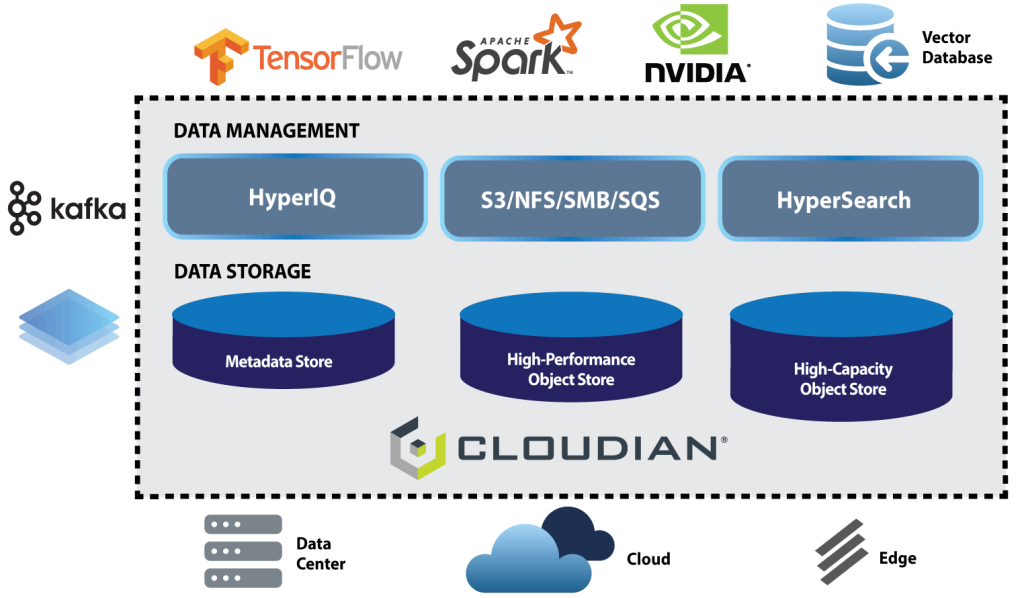 Cloudian Benefits
Exabyte Scalable
Secure / IAM
Fault Tolerant
Rich metadata / Tags
Hybrid cloud
Data lake house
Multi tenancy
Geo distributed
The Cloudian data platform provides an integrated set of technologies that meets the end-to-end data needs of AI.