LIVE WEBINAR

Cybercrime / Ransomware – the FACTS from FBI Experts

with FBI Veteran Jeff Lanza and Cloudian's own Van Flowers
Infinitely Scalable & Secure Data Storage
Public Sector IT leaders face multiple priorities, from modernization to risk management to citizen experience improvements and public health, and they are increasingly turning to data-driven strategies.
Cloudian offers a cost-effective, massively scalable, data storage platform, for everything from Kubernetes-based modern apps to Splunk to immutable backup and archive with any major data protection provider, even enterprise-grade, fully native S3-compatible object storage for VMware Cloud Foundation with VMware Tanzu supporting traditional and containerized applications.
Cloudian HyperStore Flash gives agencies the speed and performance to take action at mission speeds.
Cloudian HyperStore HDD allows for nearly infinite storage scalability and access with the lowest costs and highest security in the industry.
With Cloudian you can:
Lower TCO by up to 70% to comply with regulations:
Modernize IT per the President's Management Agenda:
Boost cybersecurity postures as directed by Executive Order 13800:
Proactively manage risk
Lower cyber insurance premiums
GET STARTED
Webinars
Cybersecurity Certs
Total Cost of Ownership (TCO) Savings
Solution Guides
Government Data Requires Affordable, Government-Certified Immutable Storage.
Modern Governments Require Cloudian.
Tape. On-prem. Transitioning to cloud. Hybrid. Wherever you are on the digital transformation journey, Cloudian delivers mission-ready solutions and the fastest, future-proofed path to modernization. We are cloud-native, part of milCloud 2.0, and we speak S3. Build a private or hybrid cloud with the on-prem object storage that holds the most security certifications in the industry.

Save the Budget, Accelerate Digital Transformation
IT modernization is at the core of federal efforts to run the government more like a business. Government doesn't have to be slow, especially with the performance and speed of Cloudian HyperStore Flash at 1/3 the price of competing all-flash storage. Get enterprise-grade data storage for federal, state, and local IT agencies and save up to 70%.

Ensure Top-Level Security
Cloudian employs FIPS 140-2 Level 1 Validated AES-256 data at rest encryption—the U.S. government's highest security standard as well as S3 Object Lock technology to render data immutable and out of reach of malware actors. With Cloudian, even the most sensitive data remains private and secure.

Power Even the Most Mission-Critical Applications, Safely
National security is at stake daily. Secure and available data is paramount to ensuring the safety of military and civilian personnel at home and abroad. Federal defense and intelligence agencies can trust Cloudian to provide highly secure, scalable, hardened data storage that ensures availability of mission-critical applications while accelerating deployment of AI.
ON-DEMAND WEBINAR
Lock Ransomware Out with Veeam & Cloudian
Ransomware attacks continue to plague the public sector more than any other, forcing agencies and organizations to pay up to get their critical data systems back online. In 2019 alone, at least 966 government agencies reported being affected by ransomware. With an average incident cost of $8.1 million, recovery time of 287 days, and 97% growth over the past two years, the need for a new approach that protects valuable data assets against malicious attacks has never been greater.
To protect organizations from ransomware attacks, Cloudian HyperStore and Veeam Availability Suite V10 support Object Lock, a feature that protects backup data from encryption by hackers. This webinar will cover:
Ransomware and how it impacts government agencies
Veeam Backup & Replication – Version 10 updates
Cloudian HyperStore – Version 7.2 updates
Veeam – Cloudian Data Immutability solution
Public Sector
Public Sector IT can't make a lasting digital transformation without a future-proof infrastructure. Cloudian's S3-native architecture enables government IT to store, find and protect object and file data seamlessly across sites, both on-premises and in public clouds, all within a single, unified platform. Meet your business continuity, modernization and resilience, and privacy and security objectives with inexpensive, highly scalable data storage. Cloudian is the most widely deployed independent provider of object storage systems, with the industry's most advanced S3 compatibility and an extensive partnership ecosystem.
ON-DEMAND WEBINAR:
Implementing Resilient IT Infrastructure in an Uncertain Time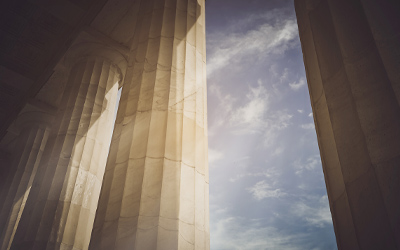 Federal | Civilian
Service delivery. Improving efficiency. Defending increasingly sophisticated fraud and abuse schemes. Federal civilian agencies face complex challenges. To improve constituents' experiences, agencies need a powerful foundation for modern self-service applications. Cloudian delivers that foundation for backup and archive data, analytics (like Splunk), dev/test, or Kubernetes, and reduces costs, empowering faster and more informed inter-agency decision-making.
Federal | Defense & Intelligence
National security is at stake every day. So secure, always-available data is critical for defense and intelligence agencies, especially those looking to leverage AI to secure the homeland and safeguard our military personnel at home and abroad.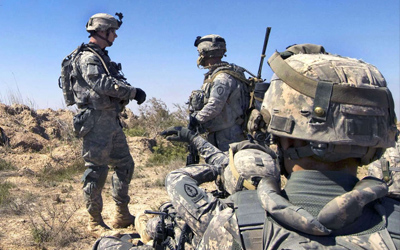 Trusted Technology Alliance Partners
Cloudian HyperStore software or appliance comes with "out-of-the-box" integration to many of the solutions already running in your agency environments.