LIVE WEBINAR

Cybercrime / Ransomware – the FACTS from FBI Experts

with FBI Veteran Jeff Lanza and Cloudian's own Van Flowers
Infinitely Scalable & Secure Data Storage
Public Sector IT leaders face multiple priorities, from modernization to risk management to citizen experience improvements and public health, and they are increasingly turning to data-driven strategies.
Cloudian offers a cost-effective, massively scalable, data storage platform, for everything from Kubernetes-based modern apps to Splunk to immutable backup and archive with any major data protection provider, even enterprise-grade, fully native S3-compatible object storage for VMware Cloud Foundation with VMware Tanzu supporting traditional and containerized applications.
Cloudian HyperStore Flash gives agencies the speed and performance to take action at mission speeds.
Cloudian HyperStore HDD allows for nearly infinite storage scalability and access with the lowest costs and highest security in the industry.
With Cloudian you can:
Lower TCO by up to 70% to comply with regulations:
Modernize IT per the President's Management Agenda:
Boost cybersecurity postures as directed by Executive Order 13800:
Proactively manage risk
Lower cyber insurance premiums

National Institutes of Health turns to Cloudian, saves 70% vs NetApp
In 2018, when Cloudian first engaged with NIH, the organization had 60PB of data on a NetApp filer environment. The NetApp devices were employed as both primary and backup storage, with Commvault providing the data protection management software.
The storage environment was proving to be costly, so a program was initiated to find an alternative, lower-cost solution. After evaluating their options, they selected Cloudian HyperStore. In the initial deployment, the NIH team found that Cloudian was easy to use as a backup target. Their projections indicated that over 5 years, factoring in support costs and expansion costs, Cloudian would be 70% less costly than NetApp.
Today, the Cloudian system encompasses 60PB that was originally on NetApp. The system now spans 2 physical data centers and multiple virtual data centers, with cross-region replication across sites for data protection. The NIH is planning to further expand the Cloudian system.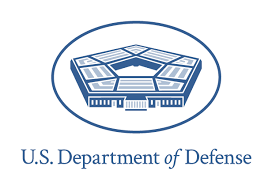 US Department of Defense Deploys Cloudian for Secure, Scalable S3 Storage Services
When the Department of Defense sought to update its cloud storage program, Cloudian HyperStore S3-compatible storage was a logical choice. The Department's previous cloud solution, MilCloud 2, had employed Cloudian HyperStore software since 2019, so the solution benefits were well known.
The new program would be contracted under the auspices of Enterprise Storage Solution (ESS) III, a $639M contract that encompasses a managed storage service for the Department of Defense. ESS III is intended to support all application workloads with a solution that includes all storage, network, and operating system hardware and software. According to the Department, the updated platform would lead to faster speeds, more reliability & reduced costs.
Cloudian HyperStore was selected for the object storage platform software based on 4 main factors:
Security: Cloudian has the most security certifications in object storage
S3-compatibility: Full S3 API compatibility with AWS S3 SDK
Multi-tenancy to accommodate multiple mission partners
Ease-of-use: Proven ease-of-use in earlier MilCloud 2 deployment
National Cancer Institute Significantly Reduces Cost and Time to Insight with Cloudian Object Storage
National Cancer Institute (NCI) scientists have long been frustrated trying to find complementary data from other scientists that could potentially help with current research. The lack of searchable infrastructure and the proliferation of storage locations made conducting any kind of search challenging. Data would originally be stored on disk-based NAS storage systems, and later migrated to tape, where files were especially difficult to find and retrieve. Once researchers found a file, if it wasn't applicable to their current research, the cumbersome search process had to be repeated, costing valuable time.
The solution was an inexpensive 25-petabyte Cloudian HyperStore system with rich metadata tags. Benefits included:
Rich metadata that made data easily searchable
Scalability that allowed data anywhere to be located with a single search query
Storage virtualization which drove high user satisfaction amongst NCI data scientists
Case Study: Public Health England
Public Sector IT can't make a lasting digital transformation without a future-proof infrastructure. Cloudian's S3-native architecture enables government IT to store, find and protect object and file data seamlessly across sites, both on-premises and in public clouds, all within a single, unified platform. Meet your business continuity, modernization and resilience, and privacy and security objectives with inexpensive, highly scalable data storage. Cloudian is the most widely deployed independent provider of object storage systems, with the industry's most advanced S3 compatibility and an extensive partnership ecosystem.
Trusted Technology Alliance Partners
Cloudian HyperStore software or appliance comes with "out-of-the-box" integration to many of the solutions already running in your agency environments.