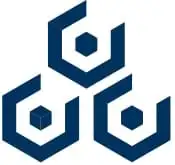 Proven Ecosystem
The Cloudian partner ecosystem delivers proven solutions for enterprises biggest capacity challenges, such as data protection, file management, and media archiving. Cloudian customers can easily deploy these solutions to immediately simplify their infrastructure and save 70% on capacity costs, while delivering a long-term scalable solution for their data management needs
Why Cloudian
Data management made simple, scalable, and cost effective.
Highest S3-Compatibility
Purpose-built for full S3 API compatibility, Cloudian is guaranteed to work with your S3 applications.
No Hardware Tax
Run Cloudian software on the hardware of your choice. Or choose Cloudian appliances for plug-and-go convenience.
Secure
Military-grade data security. The most security certifications of any object storage.
Exabyte Scalable
Start small and grow big without disruption. Add Cloudian nodes anytime. Each node is just a single software image.
Run on Any Platform
Deploy Cloudian on standard servers, containers, VMs, or in the public cloud, wherever you need scalable storage.
Geo-distributed
Put Cloudian storage nodes anywhere. Manage them all from one location. All nodes operate as one system.
White Glove Support
From active monitoring to fully managed services, Cloudian Support offerings deliver effortless storage management.
Lowest TCO
Save over 60% compared to traditional enterprise storage or public cloud, with costs down to 0.5¢ per GB/month.
Three years in a row winner of the Gartner Peer Insight Customers Choice for Distributed File Systems and Object Storage
Accelerates workflow
up
to
1

0X Calligo Deploys S3-based Storage-as-a-Service Solution
"Cloudian's native S3 API has proven interoperable with all S3-enabled applications, which gives us and our customers peace of mind."
— Tom Hacquoil, Chief Digital Officer, Calligo