Law enforcement video surveillance. Public transportation. Constituent self-service. Cloudian gives your team the secure data storage it needs to meet the core expectation of modern government: More effective and efficient service delivery.
Power your state, county, local, or municipal agency's decisions and critical applications with Cloudian S3 object storage. Deploy Cloudian on-prem as a secure private cloud for data protection purposes, as a data lakehouse for analytics-in-place, as a secure media repository for compliance with video/data retention requirements, or leverage our high S3 API compatibility to build a flexible hybrid cloud. We bring the power of the cloud to your data center, behind your firewall, at up to 70% lower total cost than traditional storage options.
8 Reasons to Choose Cloudian and Veeam to Manage and Protect State and Local Government Data
Are you looking for ways to safeguard the valuable constituent and resident data that is the lifeblood of your organization?
Are you concerned about data security, privacy, and immutability to overcome malware threats like ransomware?
Do you like the flexibility, scalability, and cost-effectiveness that public cloud offers, but need a solution that stays within the data center and has the potential to tier to the cloud as required?
The solution that you are looking for already exists.
Download this paper to read about the eight reasons why state and local government IT chooses Veeam and Cloudian for their data management needs.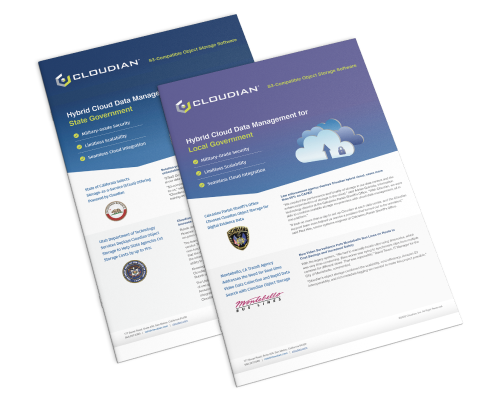 State & Local Government Customer References
Are you looking for ways to safeguard the valuable constituent and resident data that is the lifeblood of your organization?
Take 2 minutes to see if Cloudian is a fit for your organization.
State of California Selects Storage-as-a-Service Offering Powered by Cloudian S3 Object Storage
Cloudian HyperStore is deployed by Enterprise Networking Solutions Inc. (ENS-Inc), a premier State of California IT solutions provider, as part of a storage-as-a-service (STaaS) offering for the State of California. Cloudian HyperStore, deployed as the Tier IV infrastructure, is employed for the most capacity-intensive data and image files.
The solution, named STaaS On-Premises, is a cloud storage service provided on a subscription, pay-per-use basis by ENS-Inc. Already in use by more than 10 state and local agencies, the solution is provided to these agencies through the California Department of Technology (CDT).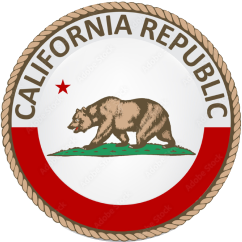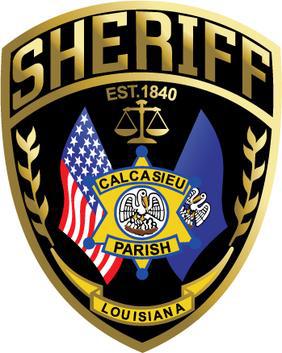 Calcasieu Parish Sheriff Deploys Cloudian Hybrid Cloud for Digital Evidence Data
The Calcasieu Parish Sheriff's Office in Louisiana has deployed a hybrid cloud with Cloudian's HyperStore S3-compatible object storage system. The Cloudian solution stores and protects the department's large volumes of video surveillance, body cam, and digital evidence data, and has reduced costs by more than 50 percent when compared with alternative solutions.
Cloudian Provides Utah State Agencies with Rubrik-Compatible Backup Target, Cuts Costs by 75%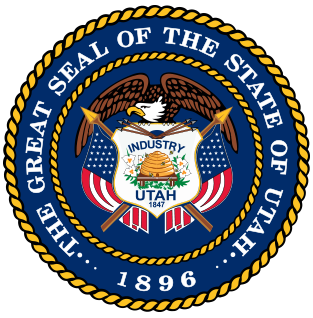 Both government agencies and large enterprises must manage rapidly expanding data volumes within a fixed budget—a challenge that legacy platforms simply cannot meet.
Faced with the need for more scalable storage for its Rubrik data protection solution, the State of Utah Department of Technology Services deployed Cloudian storage appliances, resulting in 75% cost savings over traditional SAN/NAS and improved storage efficiency.
Cloudian and Rubrik together provide innovation that helps the State of Utah deliver a triple win:
1. Increased service levels
2. Greater data availability
3. Reduced operating costs
Secure Cloudian Storage for Video Surveillance Puts Montebello Bus Lines on the Route to Cost Savings and Increased Safety
Montebello Bus Lines solves their mobile video surveillance challenge with Cloudian object storage. With a scalable, S3-compatible object storage platform, this Montebello, CA transit agency addressed the need for real-time video data collection and rapid data search.