TCO Report: File Services on Object Storage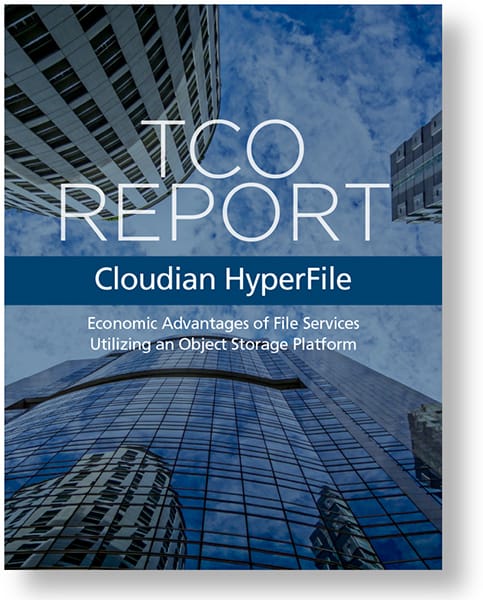 The Economic Advantages of File Services Utilizing an Object Storage Platform
A new class of storage promises to revolutionize file data management with scalability, simplicity, and cost benefits that together represent a step-function improvement from traditional NAS.
Read this TCO Report to learn how Cloudian HyperFile offers a new approach that addresses both scalability and cost concerns for large-capacity, less frequently used files.
HyperFile is the first solution to combine traditional NAS features with a limitlessly scalable, fully modular storage environment that reduces CAPEX costs by 2/3 while simplifying management and eliminating storage silos.

"Cloudian's HyperFile and HyperStore together offer end-users a chance to leverage the cost and scale benefits of object storage while also taking advantage of enterprise NAS capabilities such as high availability, snapshots, and WORM."
Amita Potnis, Research Manager at IDC