Learn why Cloudian is the leader in S3-compatible storage systems.
Thousands of enterprises rely on Cloudian enterprise object storage every day, in use cases including data protection, file storage, media and entertainment, collaboration and more.
Get a Quote
Find out how much you can save on storage. 
Fill out the form below and you will receive more information via email.
Five Ways Cloudian Beats Scality
Cloudian enterprise object storage offers features and interoperability you don't get with Scality.
 CLOUDIAN
SCALITY

1. CONFIGURATIONS

Appliance or software?

Your choice of pre-configured appliances or software-defined-storage. Pick the deployment model that meets your needs.
 Software only.

2. COST OF ENTRY

How much to get started?

Start with just three low-cost nodes and grow without disruption.
Scality requires more hardware and larger configurations to start.

3. S3 COMPATIBILITY

Cloud-ready?

Cloudian offers the highest interoperability. with a 100% native S3 API architecture that is  guaranteed to work with your S3-enabled applications.
Scality is built on a proprietary API. The added S3 API offers far less interoperability than Cloudian's.

4. ENTERPRISE-READINESS

Multi-tenancy and QoS?

Cloudian makes shared storage easy. Multi-tenancy lets you create unique namespaces for specific users. QoS controls let you guarantee bandwidth to specific users and applications.
Scality offers neither multi-tenancy or QoS.

5. FLEXIBILITY

Granular data protection?

Cloudian lets you configure different data protection levels for different data types, within a single cluster. Set the level that each type or user needs.
Scality requires that you set one data protection level for all.
WHY CUSTOMERS CHOOSE CLOUDIAN OVER SCALITY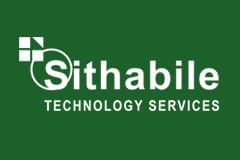 "We previously used Scality, but experienced S3 compatibility issues that caused service interruptions. Furthermore, their solution lacked multi-tenancy, a key feature for us. Cloudian provides us with the S3 compatibility, features, and performance our customers demand."
Richard Tatham, GM Cloud Services at Sithable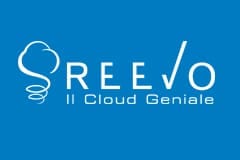 "After evaluating multiple S3 storage solutions including Scality, we adopted Cloudian HyperStore for the superior compatibility of its S3 API. Cloudian HyperStore was the only solution that worked flawlessly with the S3 tools and applications that are critical for our managed cloud infrastructure."
Antonio Giannetto, CTO & innovation strategist at ReeVo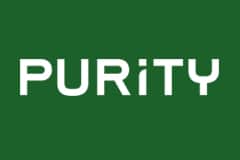 "We tested Scality, Red Hat, and Quantum, but found that only Cloudian object storage delivers the features and S3 interoperability we need. Cloudian HyperStore is now a key part of our Storage as a Service solution."
Lars Olav Habberstad, CEO at Purity IT