Würth NZ Ensures Data Protection and Drives Automation with Cloudian
Challenge
Since its inception in 1987, Würth NZ has been a beating heart for New Zealand's national infrastructure by supplying a diverse range of tools and digital services to the country's automotive, cargo, construction, engineering, and wood trade sectors.
Faced with a growing threat of cybercrime, the company recognized that legacy data storage and backup solutions would not give them a fighting chance against savvy cybercriminals. Its previous infrastructure was not designed to deliver cyber resilience. The organisation's small IT team recognised it was time for a change.
To augment the capabilities of Würth NZ's team, drive automation and strengthen its cybersecurity posture, Würth NZ sought a scalable, secure data storage and backup system.

Deployment
Würth NZ selected Cloudian's HyperStore and Object Lock technology following a successful deployment at its sister company in Australia. The organisation introduced Cloudian to their trusted local partner, PB Tech, which understands the criticality of data and the need for robust security to protect it.
PB Tech worked closely with Cloudian's and Würth's team to successfully deploy HyperStore and Object Lock in Würth NZ's Auckland data centres, combining the solution with Veaam's data protection technology and building it on Nutanix hardware.
Cloudian Object Lock provides data immutability, which means that organisations can protect data from hacker encryption, thus making it impervious to a ransomware attack. In the event of a breach, the unaffected data may be reinjected, thus shortening downtime from days and weeks to just hours or even minutes. This is crucial given the average costs of downtime can range from tens of thousands to millions of dollars every hour.
The Cloudian deployment also resolved bandwidth congestion issues that had occurred during backups, which had previously slowed down Würth's staff when using its digital services. In addition, Cloudian's load balancer, HyperBalance, was activated to intelligently manage application traffic across the environment to provide optimal, consistent performance.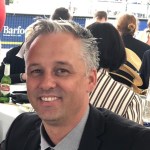 "We now have the confidence to innovate and accelerate our growth ambitions because we're assured on our business resilience."
Ricky Bright
IT Manager, Würth
Benefits
Cloudian and PB Tech's efforts have been a major uplift for Würth NZ's resiliency in the event of a major server failure or data breach. While none have occurred, the company has tested a 40GB server failover and had the environment back up and running within just 10 minutes.
With the Cloudian HyperBalance load balancer in place, backups now occur in the background, without impacting data access. This has led to time and efficiency gains across the company. Greater capacity and efficiency in Würth NZ's data environment have enabled the company's IT team to drive automation projects across the entire business. The company has more data capacity, an ability to instantly retrieve missing or deleted data, enhanced security, and greater resilience in the event of an attack.
Würth NZ firmly believes it now has the right data runway and environment to capitalise on an automation drive and take on new trends as they emerge. AI is set to have a major impact on the industry, and by keeping their data assets secure and accessible, Würth is preparing for the complexities of AI and to stay relevant in the digital world.
"We now have the confidence to innovate and accelerate our growth ambitions because we're assured on our business resilience," said Ricky Bright, IT Manager at Würth NZ. "We can trust that our data backups will be there when we need them, and – importantly – we can quickly retrieve specific missing or deleted data instantly whenever a team member needs it. Data is critical, but unless you can access it when you need it, it may as well not exist. We've now got the right data runway and environment in place to capitalise on our automation drive and prepare for important trends such as AI that will have a major impact on the industry. We're walking before we run and building the competence to give us confidence in a more digitised industry."
"Legacy data storage and backup solutions were not designed with cyber resilience or large-scale automation in mind. The days of using outdated technology to store, backup and retrieve your data are numbered. The economics don't add up at a time of mounting economic concerns combined with growing cybersecurity and data sovereignty requirements. Würth NZ has always understood the importance of efficiency and that's reflected in its sustained growth and modern IT environment. Ultimately, it means its team has the confidence to take on new trends as they emerge while keeping their data assets secure and accessible, and that's how you stay relevant in the digital world," said James Wright, Cloudian's New Zealand, Asia Pacific and Japan Senior Director.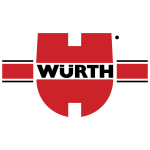 INDUSTRY
Automotive and Construction
CHALLENGES
Rising cybersecurity threats are driving a need to strategically store and protect data.
Need to accelerate and automate workloads and create data runway for future digital services such as AI.
SOLUTION
Cloudian HyperStore object storage with Object Lock for data immutability
BENEFITS
Critical data protected from hacker encryption
Native S3 API capabilities
Scalability
Low TCO
Data sovereignty
Enhanced automation capabilities