ON-DEMAND WEBINAR
How to Delay Your Next NAS Expansion
Reclaim costly NAS capacity by tiering to an on-premises active archive
60%+ of NAS data is inactive or cold, yet it consumes expensive storage and backup resources every day. Join Cloudian® and Komprise for this joint webinar and learn:
How to identify the space-wasting data in your storage environment
The ROI of implementing a disk-based active archive
How to implement tiering that is 100% transparent to users
What file attributes most IT managers employ for storage tiering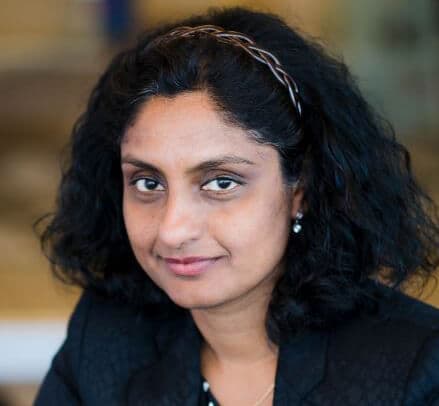 Krishna Subramanian, Co-founder and COO, Komprise
Krishna held executive roles at both large companies and startups for over 25 years prior to co-founding Komprise. She was VP Marketing for the Cloud Platforms Group at Citrix where she was responsible for marketing the company's rapidly growing cloud business.  Krishna joined Citrix in May 2011 through the acquisition of Kaviza, where she served as chief operating officer, and head of marketing, sales and alliances. Prior to Kaviza, Krishna led mergers and acquisitions for the Sun Microsystems cloud business that delivered over a half-billion dollars of incremental revenue. Before Sun, Krishna was the CEO and co-founder of Kovair, a venture-backed software-as-a-service CRM company that grew to become a Computerworld Top 100 Emerging Company.

Sanjay Jagad, Sr. Director of Products and Solutions, Cloudian
Sanjay has worked in the storage industry for almost 20 years helping customers build dynamic IT infrastructures that better align with business challenges, using the latest technologies around Flash Big Data, OpenStack, and Hybrid Cloud. He brings with him the industry knowledge and diverse experience in Product Marketing, Product Management (Inbound and Outbound), Sales and Channel enablement, Business Development, Developing GTM strategies and Development engineer (writing firmware in his early engineering days).