Geo-Distribution
For capacity-intensive workloads, users need fast, local access to data. Cloudian's global data fabric makes this easy with storage nodes that can be deployed anywhere. Locate storage nodes near data users or data sources to minimize latency and network traffic while maximizing throughput. Replicate data to other points in the fabric, employing the consistency level you choose. Whether for data collection, distribution, or data protection, Cloudian makes it simple to put storage where you need it.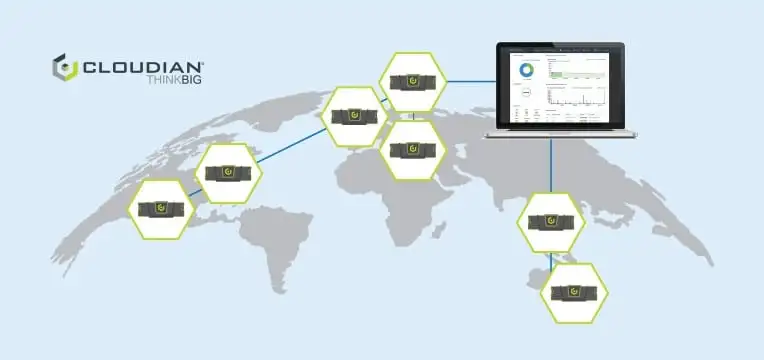 Deployment Options for Any Location
Choose the storage hardware platform that works best for any location. Select from pre-configured appliances, software-defined-storage on the server of your choice, or virtual machines. Whichever you deploy, all Cloudian HyperStore instances will work together as a single, shared storage pool.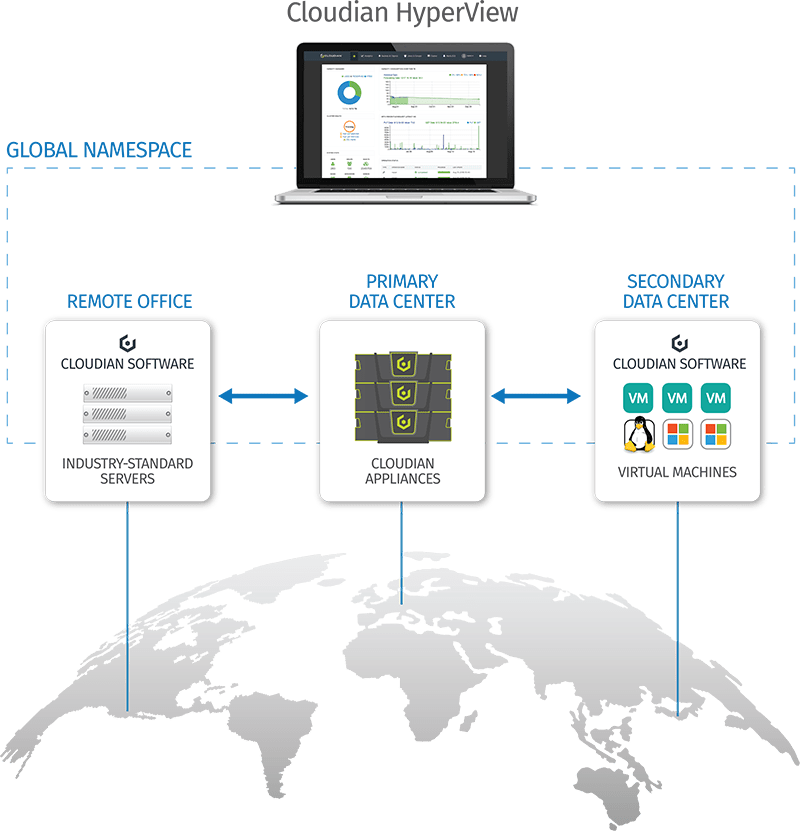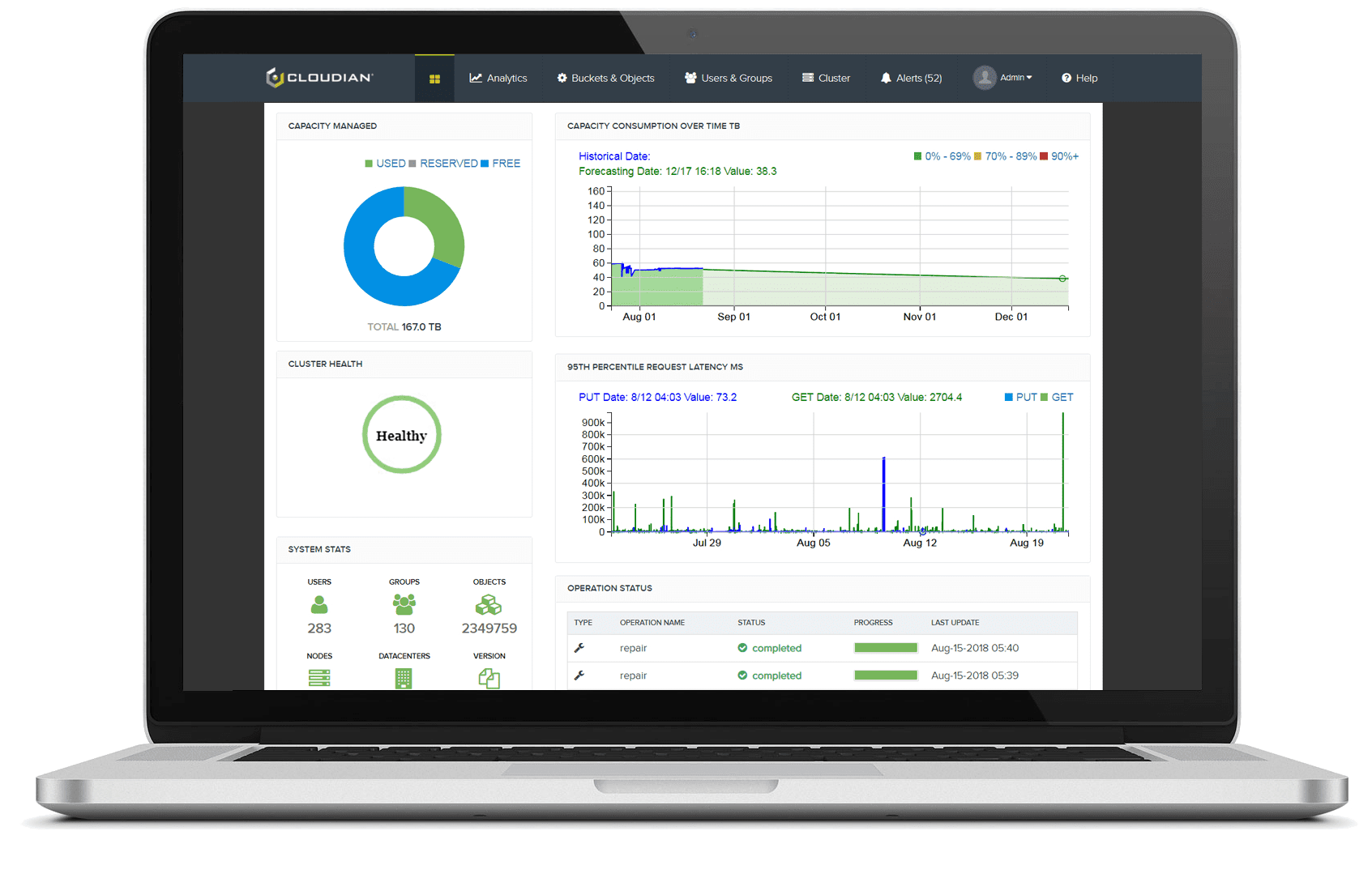 Single View of Data Across Sites
Search and view data across sites from a single screen. Cloudian lets you define storage views based on logical boundaries, not physical ones. With bucket-level policy administration, you can set the requirements for each data type. Set the data replication, data protection, and data consistency policies to fit specific use cases.
Integrated Data Management Tools
Manage data migration, data replication, and search with simple, integrated tools. Cloudian lets you manage, search, and protect information across sites from a single site, using policy-based tools and Elastic Search integration.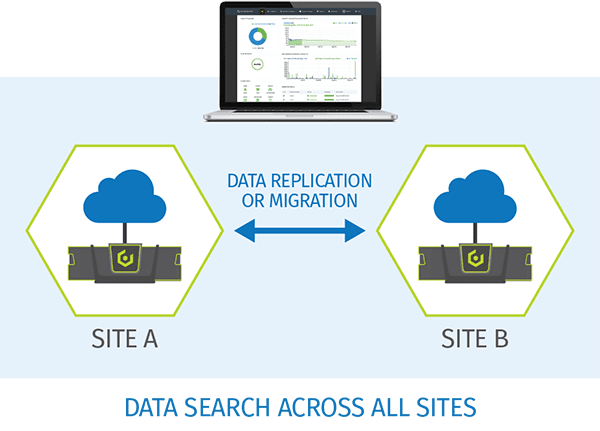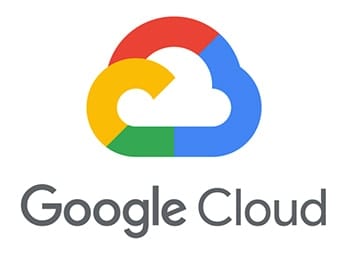 Take a Test Drive on Google Cloud
Explore Cloudian HyperStore features including:
Creating and managing your data
Setting up and testing storage policies
Setting up granular bucket-level data protection using Erasure Coding (EC 4+2) and Replication (RF3)
Managing your data with a single global namespace
Scaling your environment as needed to meet performance objectives
WGBH Boston
A Hybrid Cloud Media Active Archive
Public media powerhouse WGBH Boston produces more than 50% of all PBS programming. Until recently, video assets were archived on tape, and portable drives were on everyone's desk. With Cloudian, WGBH now has a disk-based active archive on-premises, and a secure remote location for disaster recovery. All on disk and immediately available to producers and editing teams.