Optimize Data Protection with Cloudian HyperStore and IBM Spectrum Protect
A Cost-Effective and Scalable Cloud Storage Solution for IBM Spectrum Protect
With the surging growth in unstructured data combined with the rapid adoption of virtualization, mobile and cloud technologies, there has never been a more urgent time to think about data protection. Managing large numbers of servers and storage farms using legacy approaches is inefficient, resource intensive, and cost prohibitive.
Cloudian and IBM are collaborating to address this massive data growth and the need for a solution that scales seamlessly while delivering a simplified and more cost-efficient approach to data management and protection. The combined solution, which is certified by IBM, marries the rich capabilities of IBM® Spectrum Protect™ (formerly IBM Tivoli Storage Manager) with the object storage platform from Cloudian that has unmatched durability and is limitlessly scalable — from terabytes to exabytes, across all locations, including public cloud.

FIGURE 1: IBM Spectrum Protect Solution with Cloudian HyperStore Cluster
IBM Spectrum Protect
IBM Spectrum Protect can simplify data protection where data is hosted in physical, virtual, software-defined or cloud environments. With IBM Spectrum Protect, you can manage and protect your data while simplifying backup administration, improving efficiencies, delivering scalable capacity and enabling advanced capabilities. IBM Spectrum Protect provides a single data protection platform and simplified administration for virtual and physical machines, reducing backup infrastructure costs by up to 53% with scalable high performance, protecting up to 4 petabytes per instance.
Cloudian HyperStore
Cloudian HyperStore® is a pre-packaged drop-in supported object storage solution for IBM Spectrum Protect version 7.1.6 and later. With the broadest feature set in object storage, HyperStore is designed to meet the need for large, secure, highly resilient and flexible storage infrastructure at a low cost. HyperStore seamlessly stores and protects data across locations, including tiering with the public cloud, and is flexibly managed with granular, bucket-level storage policies. With a single global namespace, HyperStore provides a unified view of content across all storage and archive locations.
Data durability is policy based with options for replication and erasure-coding across nodes, clusters, and locations, with protection levels up to 15 9s, or greater. Cloudian HyperStore delivers cost efficiencies to drive down storage costs to under 1 cent per GB per month, with simple, non-disruptive capacity expansion just by adding nodes, while also eliminating costly over-provisioning.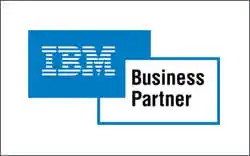 SOLUTION BENEFITS
Certified by IBM
Integration with public clouds, enabling tiering to Amazon S3, Amazon Glacier, or Google Cloud according to your requirements
Open, standards-based approach to software-defined storage. Cloudian HyperStore is fully S3 compliant
Scalable multi-tenant hybrid object storage solution for your on-prem and off-prem requirements
Shared data between user projects and IBM Spectrum Protect family that supports Amazon S3 cloud storage
Disaster recovery using multi-data center, multi-region, rack-aware, and site-aware replication
Easily grow with your needs — add capacity and locations as required.
Cost-efficient, enterprise-grade storage — as low as 1/2 cent /GB/month
Strong data protection with in-flight and data-at-rest encryption
Highly available, always-on storage solution with no single point of failure