Montebello Bus Lines Leverages Object Storage for Mobile Video Surveillance

Most storage solutions force trade-offs. But this video application needed it all: high speed storage AND low cost.
View this on-demand webinar to learn how this municipality solved a challenging problem in video surveillance and video data storage.
Learn how they achieved real time data collection from mobile sources, rapid video access for law enforcement, and long-term data retention, all on a very limited budget.
David Tsuen, IT Manager for the City of Montebello, explains how they developed new techniques and employed object storage to:
Collect surveillance video from city buses in real time
Enable rapid access for law enforcement
Increase data retention from weeks to months without increasing budget
Speaker: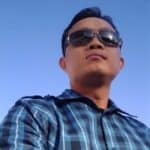 David Tsuen, IT Manager, City of Montebello
David Tsuen is responsible for all of City of Montebello's current and future technology needs. David has been with the City for 17+ years and has worked actively to promote automation, work efficiency, and risk reduction. His latest passion — to develop an intelligent security system — has propelled him to the forefront of the technology with the goal of incorporating AI.