On this World Backup Day, it's a great time to think about how far backup has come. Backup is now simpler, more secure and more cost effective than ever. And for some organizations, it's moved to the cloud. While backup to the cloud has its advantages, IT is never a one-size-fits-all proposition. Here are three reasons to think about on-prem backup for your data: sovereignty, security, and savings.
Data sovereignty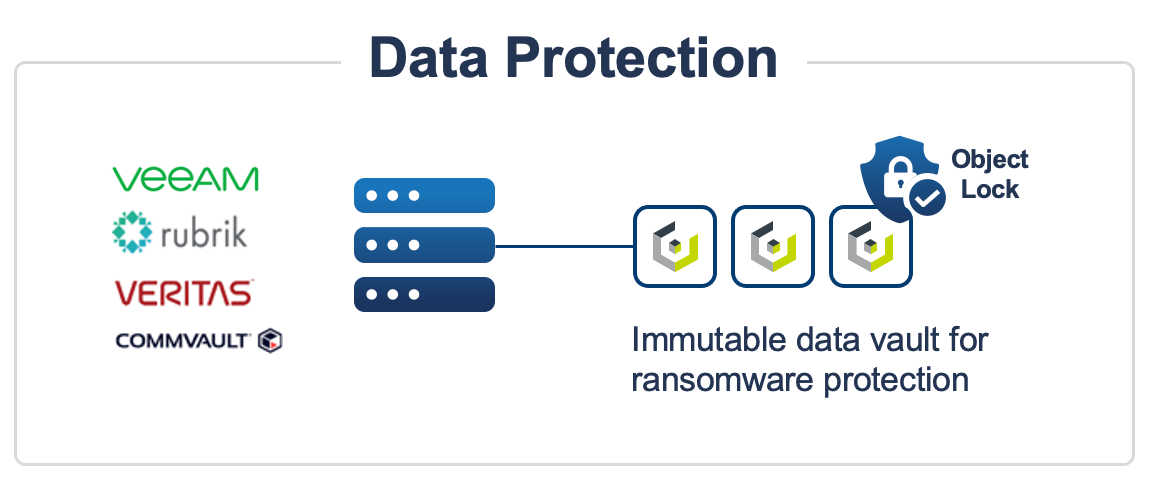 For governments and enterprises alike, the physical location of data storage has emerged as a major concern. You saw this in last week's TikTok hearings in the US Congress, where much of the conversation centered around the physical location of user data.
Privacy laws and compliance rules now apply to specific industries (such as healthcare, where privacy laws often dictate storage requirements), or to entire countries (such as Vietnam, which requires that at least one copy of all data be stored within the country). Storing your backup data on-prem, in a local private cloud, addresses this concern by affording complete control over data location and data access.
Data security
Your on-prem infrastructure has a robust security model, with defenses in place that align to your risk profile and the sensitivity of your data. Backing up data within that same infrastructure offers a simple benefit: consistency. That way, your backup data is under the identical protection, management, and control as the primary data.
Cost savings
In today's turbulent economy, your expense line is likely getting more scrutiny. On-prem backup infrastructure can help meet your budget objectives in several ways. First, your costs are predictable. You own the asset and can obtain fixed-fee, long-term support contracts. Second, on-prem often costs less. Renting an asset, as you do in the cloud, tends to be the most cost-effective when your usage fluctuates. You only pay for what you use. But backup storage is a constant. The usage pretty much only goes up over time. And because the capacity can be large, you can operate the backup storage system at high-utilization, which brings the cost down. Savings of 70% vs traditional storage or public cloud are common.
Cloudian meets the backup needs best
Among your options for on-prem storage, Cloudian offers added benefits that make data protection even simpler and more secure.
Ransomware protection: Cloudian's S3 Object Lock protects your data from hacker encryption, thus rendering ransomware ineffective.
Security certifications: Cloudian is verified secure in US government testing, and has the most security certifications in object storage.
Multi-site protection: What happens if a site fails? Cloudian can be distributed across multiple sites, using efficient erasure coding or data replication to ensure data availability in the event of site failure.
Flash and HDD options: To meet your RTO and RPO objectives, you can pick your performance with pre-configured Cloudian appliances built on all-flash or HDD. Cloudian uses the fastest and most durable flash media in object storage.
Enterprise scale: Outgrow your backup platform and complexity goes up. Way up. You will not outgrow Cloudian. We are proven to start small and scale big.
Hybrid-ready: You can combine cloud and on-prem. If you prefer on-prem for fast backup/restore combined with cloud for off-site, we have you covered with data replication and tiering to the cloud built-in.
Interoperability: Cloudian has been helping customers with enterprise backup for over 10 years, and has customer-proven and vendor-certified interoperability with Veeam, Rubrik, Veritas, Commvault, and more. With many hundreds of large-scale deployments, we have the experience to ensure your success.
We bring the cloud to you
At Cloudian, we spend a lot of time thinking about backup and optimizing our platform to be the simplest, most secure, and most efficient backup target. And we do that by delivering the operational advantages of cloud right in your data center. On this World Backup Day, that's another backup advancement we can be thankful for.
Learn more here.