Starting with Symantec NetBackup 7.7, administrators will find an exciting new feature for cloud storage backup: Cloudian HyperStore®. The NetBackup Cloud Storage Connector enables the NetBackup software to back up data to and from Cloudian HyperStore straight out of the box without additional software installations or plugins. HyperStore is an option in the "Cloud Storage Server Configuration Wizard". Users can simply add their S3 account information such as endpoint, access key, and secret key to begin the process of backing up their data to Cloudian HyperStore storage.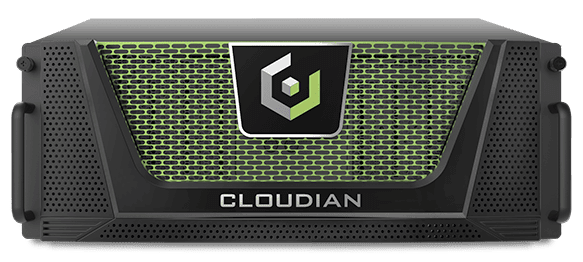 Cloudian HyperStore and Symantec NetBackup together deliver the following benefits:
Enterprise-level backup
Complete integrated data center solution: computing, networking, and storage
Reduced total cost of ownership (TCO) that continues to improve as the solution scales out
Operational efficiency
Agility and scalability with the scale-out architectures of Cloudian HyperStore
Complete Amazon Simple Storage Service (S3) API–compatible geographically federated object storage platform
Enterprise-class features: multi-tenancy, quality of service (QoS), and dynamic data placement in a completely software-defined package
Policy-based tiering between on-premises hybrid cloud storage platform and any S3 API–compliant private or public cloud
Investment protection: mix and match different generations and densities of computing platforms to build your storage environment; more than 400 application vendors support S3
The seamless integration allows IT Departments to manage cloud storage for backup and recovery as easily as on-premise storage, but with lower costs. Finally, this integrated solution helps deliver an automated and policy-based backup and recovery solution. Organizations can also leverage the cloud as a new storage tier or as a secondary off-site location for disaster recovery.
For more information, please see the Symantec NetBackup and Cloudian HyperStore Solution Brief.