Cloudian HyperStore is certified for the Cisco UCS® S3260 storage server and integrated UCS Manager.
Read the Cisco Validated Design (CVD) document here.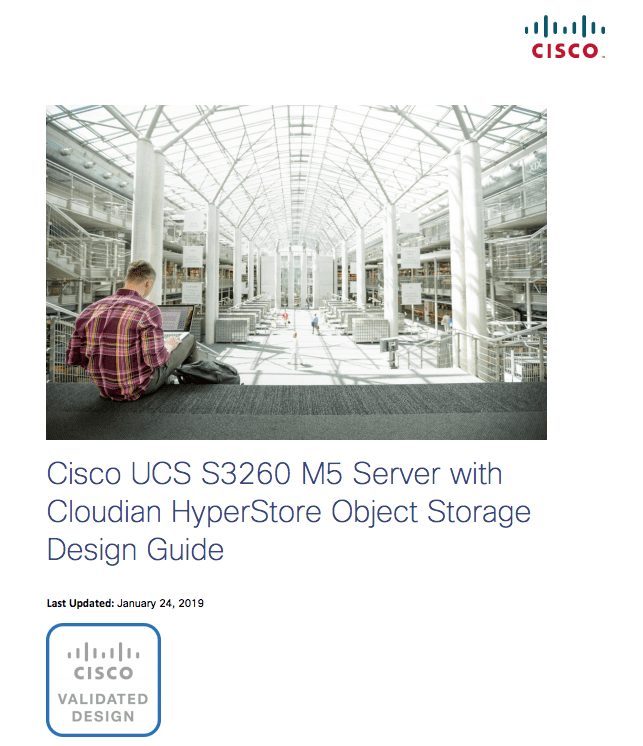 One of the key benefits of our HyperStore solution is full S3 API compatibility, which results in hassle-free integration and interoperability with S3-compatible applications. Additional features and benefits of Cloudian HyperStore include:
Limitless scalability
Lower TCO
Erasure coding and replication for data protection
Multi-tenancy
rediCloud Uses HyperStore on Cisco Servers
Our certification in the Cisco Solution Partner Program helped catch the eye of service provider rediCloud, who was looking for an object storage solution that was easier to manage and more reliable. The highly scalable and turnkey nature of HyperStore was key in rediCloud's decision to deploy Cloudian on Cisco servers across two data centers. Read more about our deployment with rediCloud here.
To learn more, download the Cisco Validated Design Guide.