Cloudian HyperStore 7: Evolving towards the multi-cloud
Not long ago, organizations viewed the cloud as a homogeneous destination, with initiatives to rapidly migrate applications and data. Today these same IT managers are taking a more nuanced view as they seek to strike a balance with the ideal mix of cloud and on-prem processes. The cloud itself has also become more complex as organizations seek to optimize their use of cloud resources from multiple vendors.
Challenges of the Multi-Cloud
For data management, this combination of on-prem plus multiple cloud deployments creates new challenges. How do you manage, protect, and flexibly deploy data across these diverse environments?
Some specific challenges include: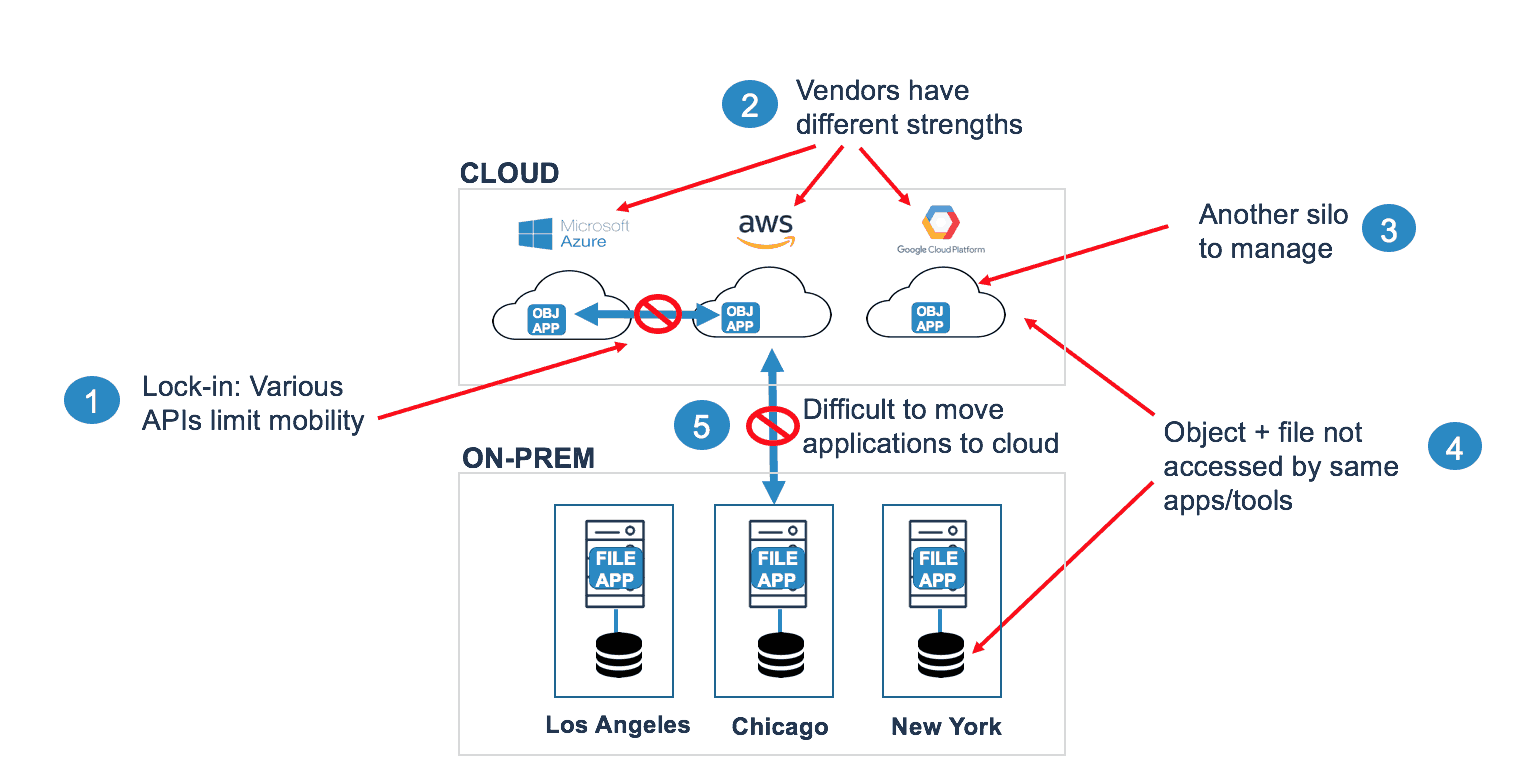 Multiple APIs: Different clouds employ different languages. This limits data mobility, and prevents applications from being easily re-used across multiple clouds without modification.
Need for sourcing flexibility: Clouds have different features, cost structures, and location strengths that make them the best candidates for particular applications. An ideal environment would allow IT managers to mix-and-match across vendors, selecting the ideal for each use case.
Management complexity: Each cloud is another storage silo to manage. More specifically, each bucket in each cloud is another silo. When you consider that a single misconfigured bucket is an opportunity for a breach, this added complexity introduces a security exposure.
The Multi-Cloud Storage Management Solution

Evolving to a multi-cloud solution offers many benefits, however. Such as the ability to use specific features from various cloud providers, an opportunity to adjust usage for cost, and the flexibility to leverage the geographic distribution of providers' data centers. In other words, to use the cloud strategically, instead of tactically.
Multi-cloud controllers make this possible by presenting all resources – cloud and on-prem — via a common API and in a single namespace. So users can view, find, and manage data globally from a single screen.
Multi-cloud makes sense for multiple use cases:
Leveraging features of specific clouds
Cloud data protection (replication from one cloud to another)
"Cloud bursting", where the cloud is employed for compute capacity expansion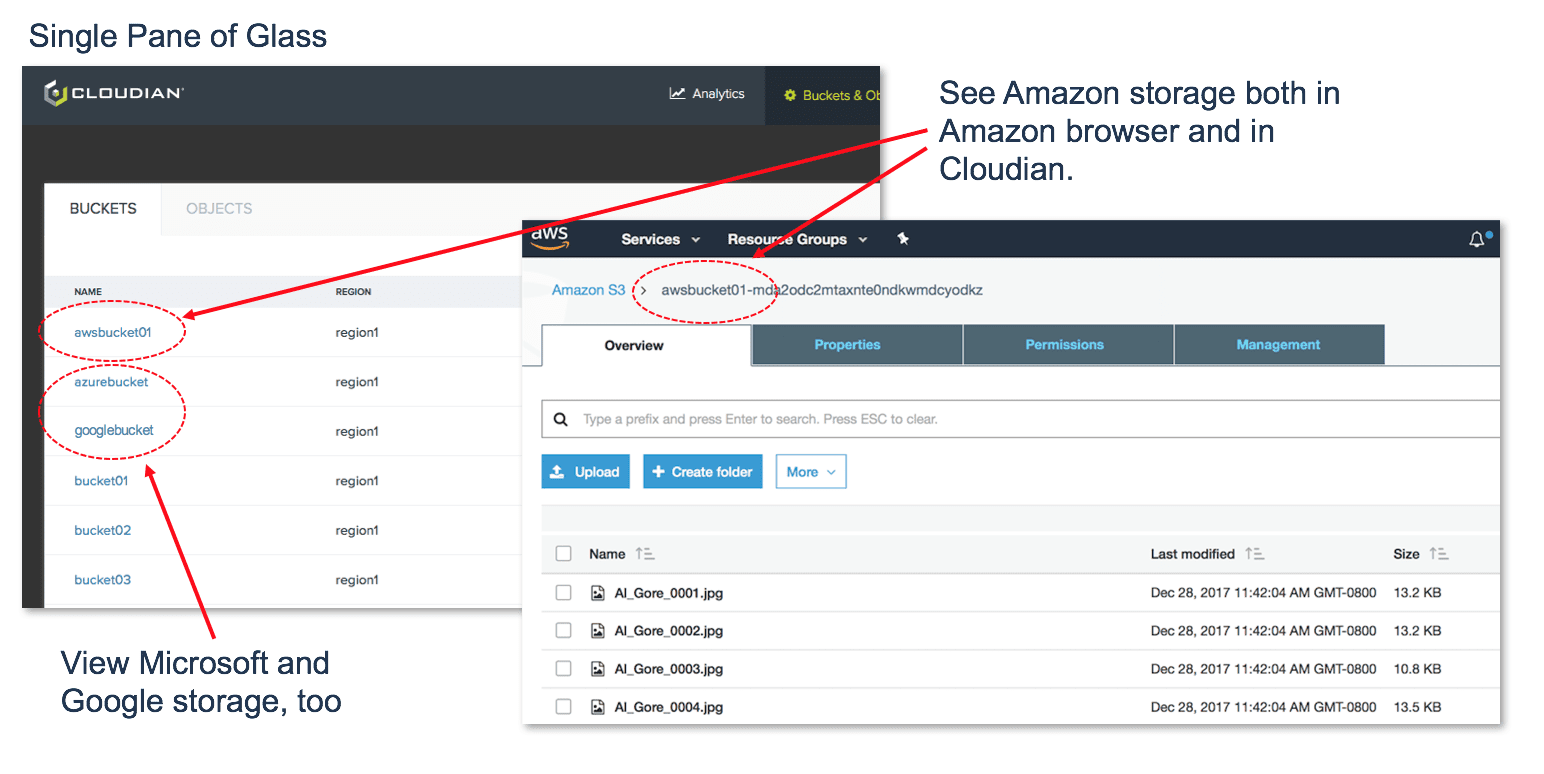 A multi-cloud controller provides a unifying element that combines cloud resources into a single management framework.
This lets you centralize policy and reduce risk with granular data management:
Minimize expense by strategically replicating/synchronizing data between on-prem and cloud instances; move only the data to where the application needs it, when it needs it and in a way it can use it.
Know where your data resides with a global view and global search capability.
Securely retain control and governance of data regardless of its location. IT can then make changes and respond without any application down time.
Steps to the Multi-Cloud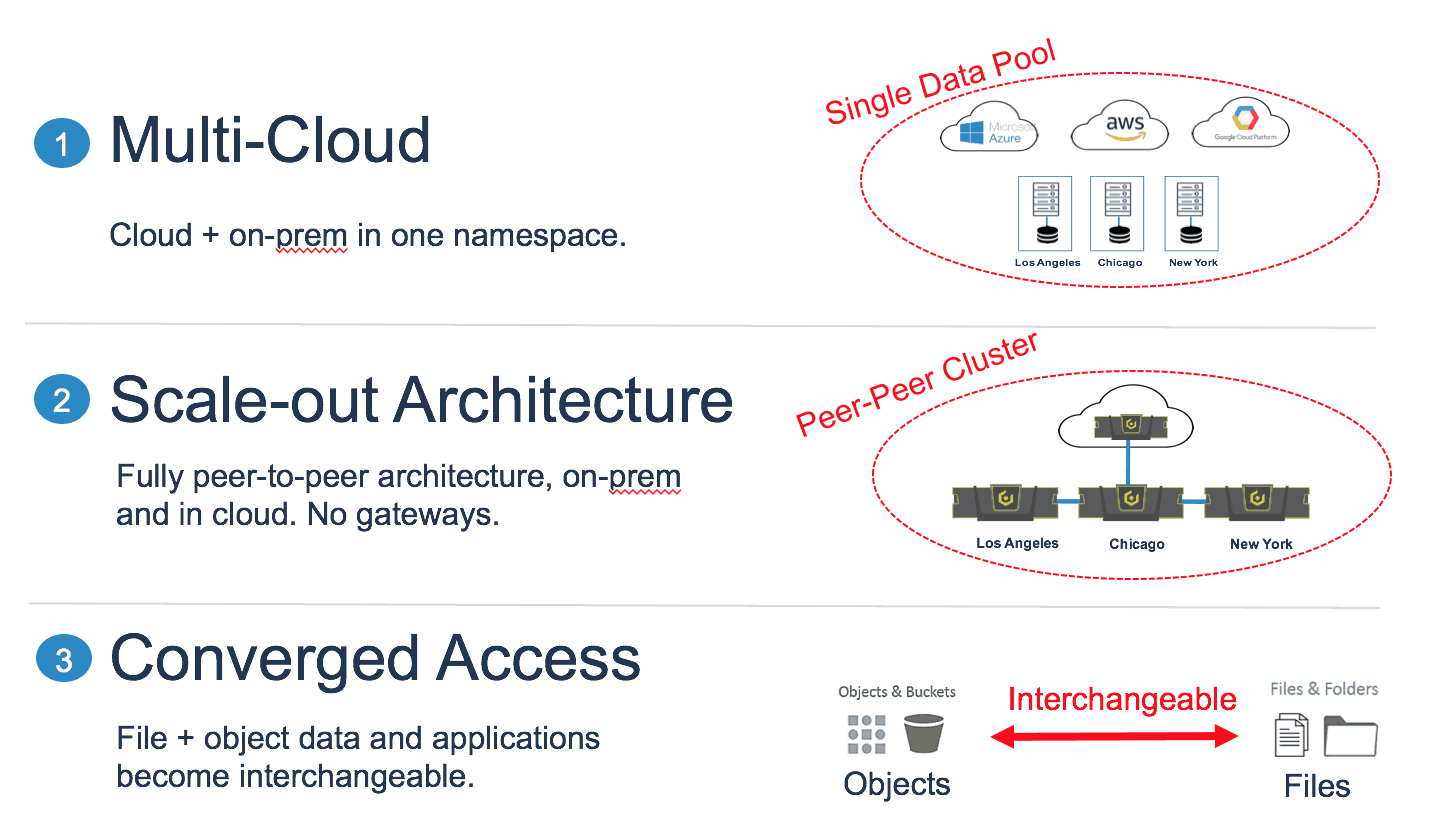 An important step is to standardize on a single API for communications (data center-to-cloud, and cloud-to-cloud). The S3 API is the most widely used and therefore a good place to start. When selecting a multi-cloud controller, look closely at the S3 API compatibility it offers.
With that common controller in place, you can then also standardize on a single set of management tools. The combination of a common language and common tools provides a high-degree of management flexibility.
Scalability is another critical consideration. The objective is a single management framework across all clouds and on-prem locations. This requires a solution that scales in performance and capacity with no restrictions on hardware platforms employed.
The start-small growth path: On-prem to hybrid cloud to multi-cloud

A multi-cloud controller can start small, at a single location, supporting a limited application set with scale-out storage. You can then evolve into a hybrid cloud (supporting disaster recovery, for example), and eventually multi-cloud storage management. All of this can be achieved with the same controller across sites.
This start-small-and-grow path will deliver large long-term gains with minimal disruption. Start now to prepare for your multi-cloud future.