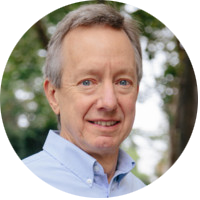 Jon Toor, CMO, Cloudian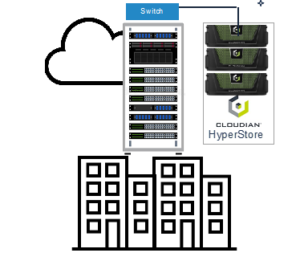 AWS Outposts gives you cloud-like services in your data center. Now Cloudian provides AWS-validated S3-compatible storage on-prem to help you do more with Outposts. With Cloudian, you can expand your Outposts use cases to applications where data locality and latency are key.
AWS Outposts gives you access to many of the compute services that are offered in the public cloud, meaning that applications written for EC2 can now run in your own data center. However, in use cases that require large-capacity storage on-prem, you have a challenge: a maximum of 96TB of S3-compatible storage is available in the Outposts rack. In capacity-intensive use cases — such as imaging, financial records, data analytics, IoT, or AI/ML — this presents an obstacle.
Cloudian HyperStore overcomes that limitation with exabyte-scalable S3-compatible storage that you can deploy alongside your Outposts. Cloudian storage lets you start small and grow without disruption, so you get the local capacity you need for any use case.
While AWS Outposts can employ AWS S3 in the cloud as a storage repository, this is not an acceptable option in every use case. On-prem storage may be required for several reasons:
Data locality: Regulated industries often have specific requirements around data location. With Cloudian, all data is maintained on-prem, within the Cloudian cluster.
Access Latency: When performance is a concern, the cloud-access latency incurred by a WAN link may be unacceptable. Cloudian puts the data right next to the compute. All-flash and HDD-based storage options let you select the performance level you need.
Applications for On-Prem S3 Compatible Storage
Here are a few examples of industries that can do more with Outposts plus on-prem scalable storage:
Financial Services: Meet data governance requirements for data locality. Cloudian is already deployed at some of the world's largest banks and is certified compliant with SEC Rule 17a-4(f), FINRA Rule 4511, and CFTC Rule 1.31(c)-(d). If desired, offers immutable data storage for compliance, governance or legal hold. These applications are now possible for AWS Outposts users as well.
Healthcare: Regulatory-compliant local storage for the ever-growing volumes of patient health records, scans, MRIs, and x-rays. Cloudian allows Outposts users to scale to an exabyte to meet growing requirements.
M&E & Imaging: Scalable capacity for all unstructured data types. Cloudian's parallel processing and S3-compatible multi-part upload ensure fast streaming performance.
Telco & Public Sector: Secure, compliant and cost-effective storage for data collection and S3-compatible storage services.
Outposts Ready Designation
Cloudian achieved Outposts Ready designation as part of the AWS Service Ready Program, which means that Outposts users can now expand their Outposts environments with Cloudian as it integrates seamlessly with applications that employ the AWS S3 protocol.
To learn how you can do more with more Cloudian and AWS Outposts, please visit cloudian.com/aws.