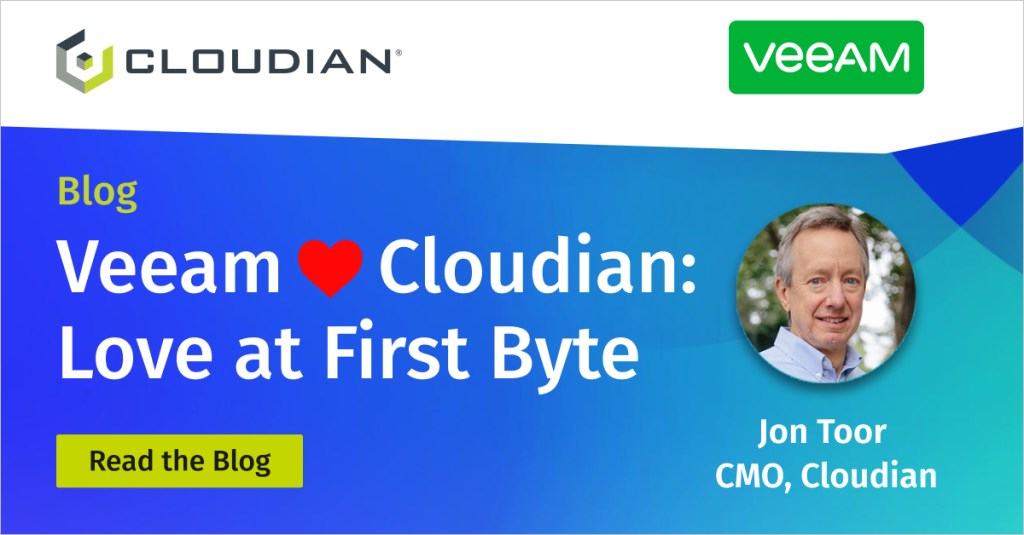 Love at first byte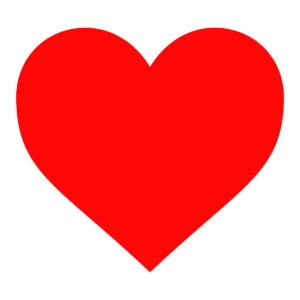 Is it possible to fall in love with a backup workflow? It is now, with the new Veeam Backup and Replication v12 and Cloudian.  Announced on Feb 14, 2023, just in time for Valentine's Day,  Veeam v12 and Cloudian simplify the backup process to create a joyous union between your backup server and its beloved backup target. Now you can backup directly to object storage and eliminate the intermediate filer layer that adds cost and complexity. The happy result: a process that's faster, less expensive, and more secure. What's not to love?
Refresh an old tradition
Traditions are great, but sometimes they need updating. The traditional backup workflow has multiple steps. Data goes first to short-term storage on a filer, and then to long-term storage, such as object storage or tape. In olden times, this two-step process served a purpose. The filer provided a high-speed, local storage layer to optimize your RPO and RTO metrics, while the long-term object storage layer provided a scalable, lower-cost home. But that filer layer also added cost and complexity. Sorry, but it's time for a change.

Simpler data protection at 70% less cost
Now that middle, short-term-storage layer is unnecessary. With Veeam v12 and Cloudian, you can now backup directly to the object storage layer.  Cloudian storage is optimized to work with Veeam, so you still have fast backup and restore. And you can eliminate up to 70% of the cost when compared with backing up to cloud.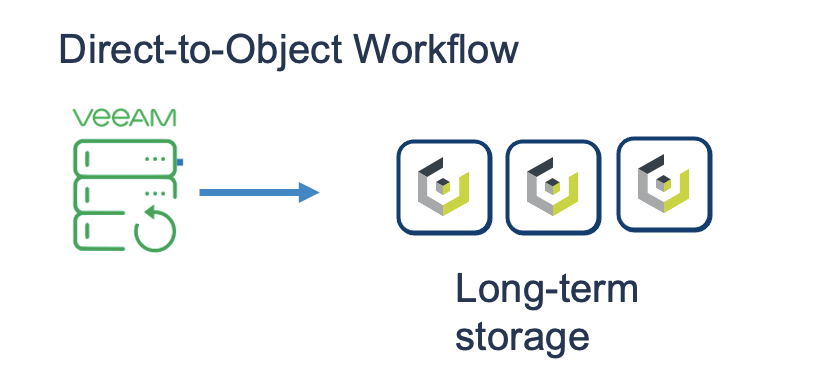 End-to-end ransomware protection
The direct-to-object workflow also enhances data protection. At the object storage layer, the Veeam v12 software can enable Object Lock, which makes data copies immutable, and therefore protected from ransomware attack. Cloudian and Veeam now get the data to that immutable layer sooner with an accelerated workflow that locks in your data protection immediately.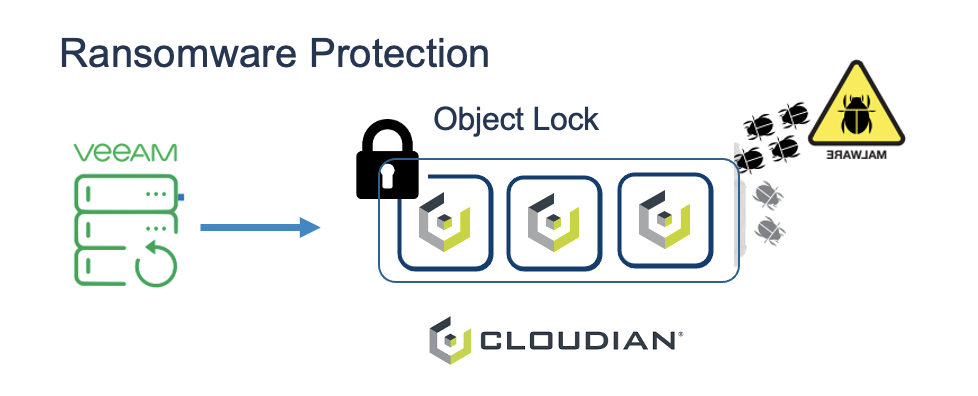 Now, more information, and more control, right from your Veeam UI
Also new is the Veeam SOSAPI, a new S3 API which allows Veeam users to access HyperStore usage metrics from within the Veeam v12 console to more easily manage and plan their capacity utilization. As part of this, Cloudian support for this API also includes new default storage configuration settings that optimize Cloudian performance for Veeam workloads… automatically!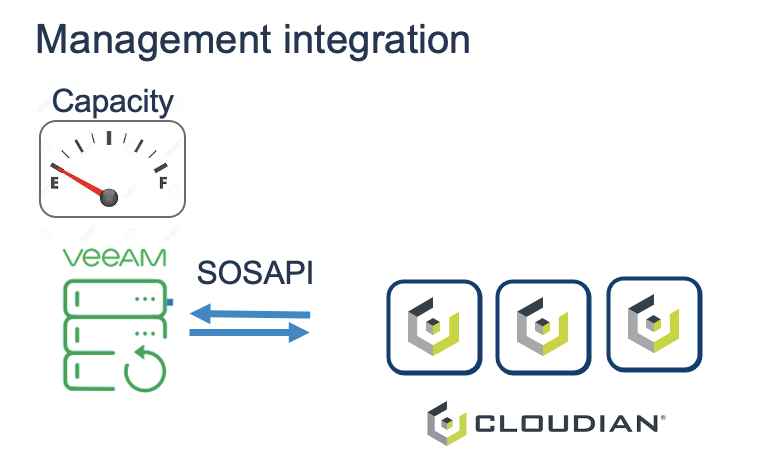 You'll love the simplicity, savings… and the security
Valentines Day only comes once a year, but love and your data are eternal. Now Cloudian and Veeam v12 have made it simpler than ever to protect that data. The protection Cloudian affords takes that even a step further with:
Enterprise-grade security: protects data with encryption in flight and at rest, integrated firewall, RBAC/IAM and SAML access controls, and certification with the most rigorous regulatory requirements, such as Common Criteria, FIPS and SEC Rule 17a-4(f).
Data durability: configurable up to 14 nines of data availability to protect data from device failures. You can protect from site failures as well with built-in data replication or erasure coding across locations.
Learn more
Find more about Cloudian and Veeam solutions at www-cloudian-com.go-vip.net/veeam, or at veeam.com.