Office 365 Backup Need Creates Business Opportunity
VMware Cloud Providers can expand their business and revenue while better serving their customers with Microsoft Office 365 Protection As-a-Service. This new service opportunity addresses the urgent need to backup and protect business-critical Office 365 data — including Exchange, SharePoint, OneDrive for Business and Microsoft teams.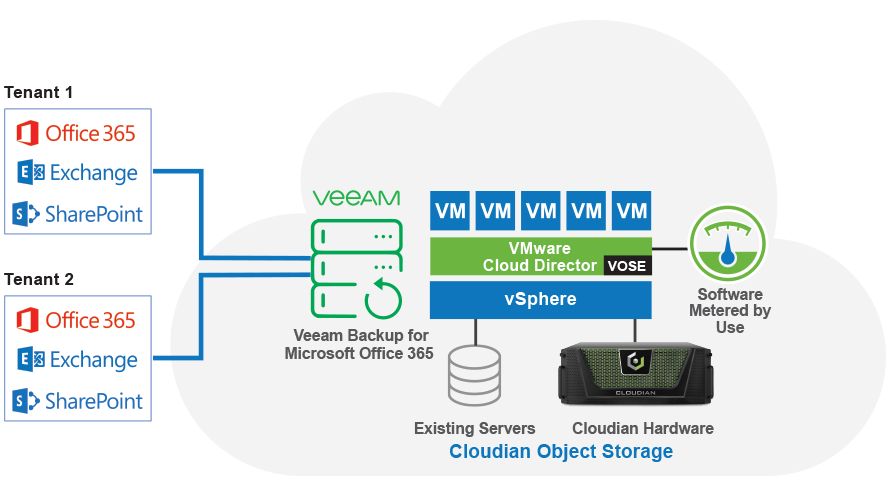 This cost-effective cloud service combines Cloudian HyperStore with Veeam Backup for Microsoft Office 365 (VBO), and VMware Cloud Director to protect and secure Office 365 data from accidental deletion, rogue employees, and malware, ensuring business continuity. As an integrated solution, it's simple to get started and easy to manage and deliver.
Solution benefits include:
 Complete and secure backup service for Office 365 Data
1/3 less cost than public cloud solutions
Encrypted data-in-motion and data-at-rest
Fast RPO/RTO
Veeam Demo
This video from Veeam's Van Flowers demonstrates how easy it is to create repositories in Veeam Backup for Office 365 and connect them to a secure on-prem Cloudian HyperStore target for complete Office 365 suite protection.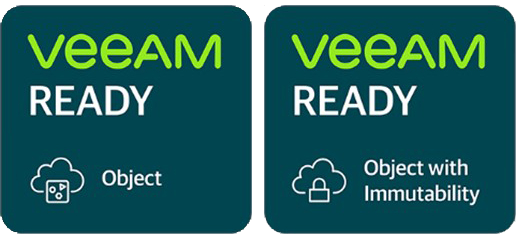 Office 365 Data Protection. It is Essential.
With a cloud platform like Microsoft Office 365 comes the expectation that your business-critical data is safe and protected at all times. After all, you are paying for a service (or subscription model) which is supposed to make business processes and data available at all times, from anywhere. This also means that the data required to ensure business continuity is secured and protected. Right?
Unfortunately, that is an incorrect assumption. Data availability is different from data protection. Data availability is achieved by having redundancy zones. Data protection, on the other hand, refers to the ability to revive or restore data in the event of a failure, disaster, or attack. This is achieved by backing up your data in secure and reliable storage (on-prem or in the cloud).
For all its capabilities, great features and ability, Office 365 only ensures high availability of data. What it lacks is a comprehensive protection for your business-critical assets.
This is a listing of what is covered vs. what your organization needs to focus on for comprehensive protection and business continuity.