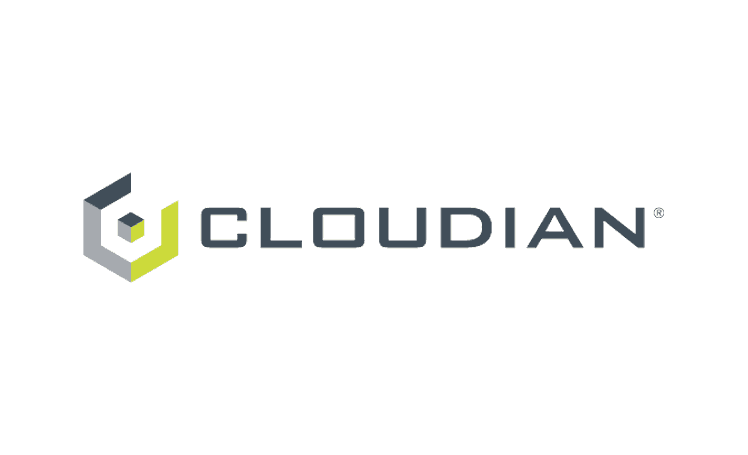 Cloudian's view of the storage market is in complete alignment with the emerging trends seen across the industry today. Flash is becoming more prevalent in the data center providing the best $/IOP and unstructured data proliferating at an unreal pace, that renders traditional SAN/NAS architectures impractical, because it can't keep pace with the $/TB and agility demands on IT. That is why we are seeing IT rapidly shift towards a Hybrid Cloud solution, to satisfy their need for better data management, and to manage the ever-increasing emphasis on making intelligent business decisions by analyzing the data being gathered by the enterprise, as well as to move towards Software-Defined Everything.
Just to put it in perspective, IDC projects the digital universe to surpass 40 Zettabytes by 2020, which is approximately 5.2TB of data for every human on Earth. The biggest contributor to this exposion of data is machine-generated data, which is projected to increase 15x by year 2020.
Cloudian HyperStore® creates a competitive advantage for our customers: Firstly, we are Industry's first true light-weight 100% software-defined, enterprise-grade, storage solution built on web-scale architecture. Offering customer economics as low as penny a GB/month. Enterprise IT can create equilibrium and agility within their data centers by building a private cloud with HyperStore, at public cloud economics, all behind their own firewall. HyperStore also gives service providers new competitive services and offerings to their own customers.
Secondly, we solve one of the biggest challenges faced by our customers, which is Data Life Cycle Management. By delivering a Geo-Federated, Enterprise-grade true scale out peer-to-peer cluster we have solved the problem our customers face today in terms of protecting data at scale. Because challenges with Disaster Recovery and Backup/Archives become magnified as  the data size grows. So, the inherent nature of the HyperStore architecture is to make data Omni Present, efficiently, and as the data is created. HyperStore's ability to protect the data to any levels of 9, governed by a customer's needs, makes it an ideal platform to tackle the challenges of big data management at an affordable cost.
Thirdly, our Smart Data architecture is the first of its kind. It's a true object storage solution that provides the ability to transform Big Data into Smart Data by running Hadoop analytics on HyperStore software and appliances. This in-place analytics, with no need to offload data to other systems for Hadoop analyses, reduces Time-to-Results and enables our customers to derive meaningful business intelligence from their data quickly, efficiently and economically.