Cloudian, AMD, and Micron together have delivered groundbreaking object storage performance and efficiency results.  A Cloudian HyperStore 8 object storage cluster of six single CPU nodes powered by AMD EPYC™ 9454 CPUs with Micron NVMe SSDs, produced 17.7GB/s writes and 24.8GB/s reads on an industry standard benchmark.

These are real world results, measured on an efficient, single-processor server configuration that will soon be available from Cloudian (and from our partners), using a  benchmark that rigorously simulates real-life workloads. Furthermore, because Cloudian systems scale linearly in performance, Cloudian's peer-peer architecture would deliver even more performance in larger configurations, making Cloudian an ideal fit for throughput-intensive workloads at scale.
Efficient, cost-effective system configuration
These results were obtained with a cost and power-efficient real-world hardware configuration, not a tricked-out show model. The servers included a single processor, a single 100G NIC, and four Micron NVMe SSDs. If more performance is required, it is always possible to add hardware capability.
High object storage performance, high efficiency for primary data workloads
We see object storage increasingly deployed in primary data applications such as data analytics and AI/ML, and these results demonstrate the high throughput levels required. Just as importantly, this object storage performance was generated using an efficient single-processor, all-flash platform.  The power consumption per GB transferred was reduced by more than 74% compared with HDD-based platforms tested previously on the same benchmark. This is important because our customers see power-consumed-per-transaction emerging as a key criteria as power costs rise.
GOSBENCH benchmark simulates real-world workloads 
These object storage performance numbers are real-world results, measured with an industry standard benchmark called GOSBENCH. By comparison, some object storage competitors test performance on their own in-house benchmarks.
GOSBENCH is the next generation of COSBENCH, a tool that was developed by researchers at Intel to simulate all parts of a real-life workload and therefore provide a realistic view of performance. Or as the original developers put it:
"A workload is modeled as a workflow consisting of multiple work stages, with each workstage representing a step in the workflow and focusing on a particular activity. For example, a workflow can have three different workstages: an initial stage, a main stage, and a cleanup stage."

In other words, GOSBENCH delivers a view of the entire workload, and therefore measures the true useful throughput.
The problem with proprietary benchmarking
Creating an in-house performance test, as we see some folks do, is a questionable tactic that is bound to raise questions. In one object storage competitor's documentation, they state that their benchmark "can take anywhere from a few seconds to several minutes to execute." Unless you are testing the 0-60 MPH performance of a Tesla Plaid, no rigorous performance analysis can be done in "a few seconds."  Furthermore, an in-house benchmark opens the door for rigging. For a large-scale example of such funny-business at work, look to the VW smog test scandal.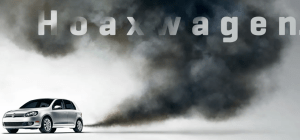 Next-gen technology under the hood
Great technology was the key to delivering these object storage performance results. Cloudian worked with the engineers at AMD and Micron to configure a system built on the latest technologies: 4th Gen AMD EPYC processors offer a range of features that complement Cloudian's HyperStore 8 platform, including up to 1152 MB of L3 cache, support for up to 160 PCIe Gen 5 lanes (2 socket configuration), and AVX-512 instruction support for enhanced High-Performance Computing (HPC) and Machine Learning (ML) performance. Micron's 6500 ION NVMe SSDs, the world's first 200+ layer NAND data center SSDs, provide an optimal balance of capacity, performance, and efficiency. These TLC-based SSDs are also exceptionally durable.
Learn more from the Cloudian, Micron, and AMD teams
Execs from Cloudian, Micron and AMD got together to discuss object storage performance and the emergence of object storage in primary data use cases and hybrid cloud. To hear their thoughts, check out this video:
This platform, along with HyperStore 8 software, will soon be available from Cloudian and our partners.
Read more about it in the AMD Solution Brief here.