Two recent additions to Cloudian's exec staff point to the growth of object storage and Cloudian's dedication to serving enterprise customers in this space.
Fadel Hamed, VP of Customer Success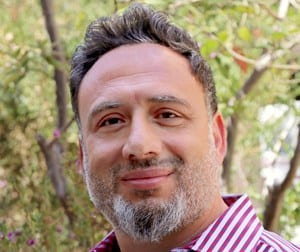 The first is Fadel Hamed, who joins Cloudian as VP of Customer Success. Leading our support and technical account management teams, he will ensure that customers receive the best of support throughout the lifecycle.
Before moving to Cloudian, Hamed held the role of vice president of customer success at Siemens Healthineers, and before that spent six years at NetApp where he served as senior director of global customer quality.
Cloudian's support organization is already recognized as a leader in customer satisfaction, earning more than 97% "satisfied" ratings in customer feedback gathered over the past 30 months, and his passion is to maintain this excellent track record as the company grows.
Michael Morgan, CFO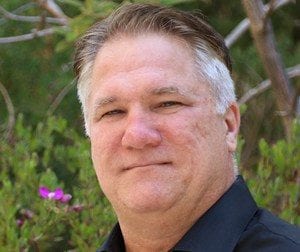 The next is Michael Morgan , who joins as CFO. His responsibilities span operations, finance, legal, and HR, all of which are critical to our support of enterprise customers. Morgan will be ensuring that Cloudian's processes and staffing will support our goal of delivering world-class products and services.
Morgan was most recently CFO of Tegile Systems, where he led the company's financial operations through rapid revenue growth, multiple financing rounds, and the successful sale of the company to Western Digital. Prior to Tegile, Morgan served as the CFO at cloud storage company Panzura where he implemented all financial systems and infrastructure during a period of three-fold annual revenue growth.
Evolution of Object Storage
These adds point to big changes underway in the object storage market, where enterprise buyers now dominate our customer base. Capacity growth inevitably drives transitions in the storage business. For many users, unstructured data capacity growth has now caught up to the design limits of traditional storage systems. With it's flat file system and scalable performance, object storage provides the answer.
100+ Petabyte Capacity Storage
A surprising number of our customers now contemplate near-term expansion to 100PBs or more, with data growth driven by use cases including autonomous vehicle development, healthcare, AI/ML training data sets, and medical research.
Think of it as the consumer IT meets enterprise IT. YouTube keeps your videos forever, and makes them instantly available. Enterprise IT users expect the same of enterprise data. Only object storage makes that possible on the scale that organizations now require.
Michael and Fadel will play key roles in making sure that Cloudian scales as seamlessly as our storage systems as we grow to meet these demands.