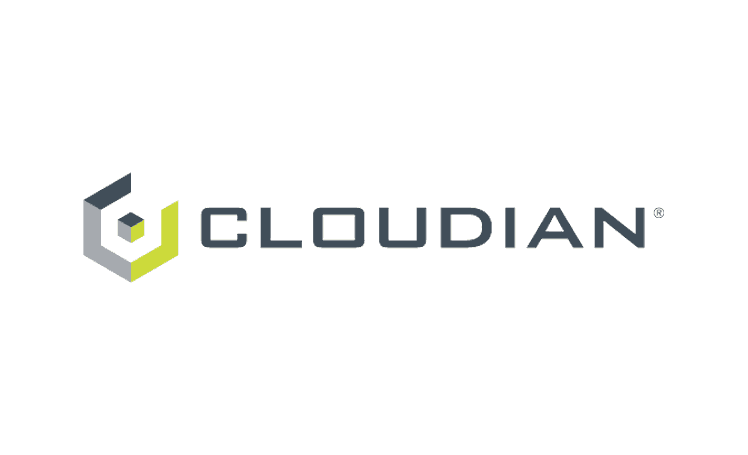 Guest Blog Post by Colm Keegan from Storage Switzerland
The fact that data is growing exponentially comes as no surprise to today's IT professional. The question is, what is the best way to support that growth while enabling the business to leverage these data assets as an information advantage? Today, IT professionals have essentially two options. The first is to stick with their legacy NAS by continuing to upgrade to larger and larger NAS architectures, or they can consider a new approach offered by object storage technology.
Tried and True NAS?
For years, IT organizations have come to rely on file-based storage technologies like file servers and networked attached storage (NAS) systems to manage and protect information like end-user files, PDF's, email and multimedia files. Referred to collectively as "unstructured" data, or data not inside a database, this information can constitute anywhere from 80-90% of new data growth in the enterprise, according to various industry sources.
Traditional file-based storage systems like NAS platforms represent the path of least resistance when it comes to storing unstructured data, mainly because end-users are familiar with them and they are fairly simple to deploy and manage. For example, when NAS is provisioned out to a Windows application server, it appears like just another local drive (D, E, F drive) or mount point (home) to the operating system. Typically there is no need to reboot the application server. Instead, it can begin using the new storage capacity almost immediately.
NAS Resource Bottlenecks
In recent years, however, the scaling limitations of NAS systems have become more apparent. As Storage Switzerland covered in a recent article, "Scale-Out NAS or Object Storage," traditional "scale-up" NAS platforms begin to suffer from performance degradation when the IO limitations of the controller are reached. This tends to result in multiple islands of storage – resulting in additional management complexity, cost, and risk. On the other hand, while scale-out NAS systems can be expanded to support high performance, multi-PB file systems, they can be quite costly to implement and can introduce a new level of networking complexity to maintain clustered operations.
Another challenge is data protection. Most NAS systems provide a rich feature set of data protection tools like point-in-time snapshots, data archival and data replication (DR), however, to achieve the full DR benefit from these features, it typically requires investing in a redundant, secondary off-site system to safeguard business data assets from a local failure or outage. This can be cost prohibitive for many organizations and as data continues to grow, it could be an unsustainable model altogether for massively scaling out unstructured data stores.
Legacy Object Storage
The challenge of cost-effectively storing vast quantities of unstructured data may be best solved by turning to a technology that has been successfully utilized in many data center environments for over a decade. Object storage has been used to store, secure and protect critical business information like medical images, email and corporate documents subject to regulatory compliance mandates—sometimes referred to as "content address storage," or CAS.  In their first incarnations, however, these platforms were typically proprietary, closed-end systems which bundled together hardware and software from a single vendor. Moreover, many of these systems provided limited storage scalability in a single system. So while some may have provided a more cost-effective alternative to NAS platforms, they typically didn't address the need to "scale-up" large volumes of storage capacity to meet massive data growth; resulting in multiple CAS or object storage islands in the data center.
Next Generation Object Storage
The latest generation of object storage technology, however, allows businesses to implement object storage software and combine it with any commodity storage resource – internal server disk, direct-attached storage, JBOD (just a bunch of disks), etc. – to deploy multi-PB repositories for storing unstructured data. Some object storage technologies also employ "object dispersal" or erasure coding, which is a very cost-efficient and recovery-efficient alternative to traditional RAID data protection methodologies, to protect data on disk. In addition, since some object storage platforms support data replication to secondary data centers, it is possible for businesses to share their data across wide geographies while safeguarding business data assets for DR purposes.
But one of the obstacles for deploying object storage is the fact that existing applications may need to be re-coded to interface with object storage systems. This can be circumvented, however, if the object storage software platform natively supports standard operating system protocols like NFS. In this manner, existing applications can simply use an NFS mount point to begin storing data on object storage resources deployed in the data center without resorting to costly software programming changes.
Cloud Oriented Object Storage
In addition to supporting multiple-PBs of unstructured data stores across multiple geographies, some platforms, like Cloudian HyperStore plug-and-play software, enable seamless connectivity to object storage resources in the cloud – like Amazon's S3 service. This allows a business to leverage off-site cloud resources without making a corresponding investment in the infrastructure required to support business DR initiatives. What's more, because the necessary cloud API's (application programming interfaces) are built into the software, businesses don't have to spend the time or money to re-code existing applications to "talk" to S3 resources.
Organizations may still have a need for NAS systems to support a subset of application data which requires high performance storage, however, the lion's share of their unstructured data could be managed more cost efficiently and sustainably on vendor agnostic storage platform's like Cloudian's. When implemented as part of a hybrid cloud solution, businesses can leverage low-cost commodity disk in their on-premises facilities while also taking advantage of a near infinite supply of cloud storage resources in environments like Amazon's S3 service.
About Author
Colm Keegan is a 23 year IT veteran, Colm's focus is in the enterprise storage, backup and disaster recovery solutions space at Storage Switzerland.