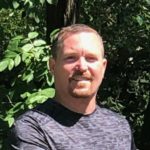 Scott Ekstrom, Senior Technical Engineer, Cloudian
View LinkedIn Profile
HyperBalance Brings Adaptive Data Management to Cloudian HyperStore Scale-Out Object Storage
---
Explosive growth in data is driving new data management solutions in the market, Object storage solutions such as Cloudian HyperStore are becoming the go-to choice to handle massive amounts of structured and unstructured data. Designed for massive scale-out deployments that are geographically dispersed, object storage is becoming the means to future-proof your data growth. To prove the need for easy data management at scale, we have only to look at the trendline for how much data is being created worldwide each year.

Data Volume Creation and Consumption (Statista, 2022)
A company's data can be a valuable asset or one of their biggest headaches. The right solution requires baked-in security, KMS, HA, DR and performance. Cloudian HyperStore covers all these requirements:
Security – FIPs 140, NIST 800-88, SEC 17a-4, Common Criteria EL2
KMS – Support
Scale-out share-nothing design, 14 9's availability
Native S3, no gateway or middleware, with support for SSD/HDD and NVMe
Multi-datacenter deployments and Hybrid Cloud
Object Lock for immutable data to combat ransomware
As a company's data grows, the challenge of getting that data both to and from end users comes into play. A massively scale-out object store requires a front end which scales linearly. Otherwise, your valuable data will not be fully utilized. With this in mind, Cloudian has released HyperBalance, powered by Loadbalancer.org.
Putting together a whole product solution is a common challenge in today's IT and data centers. With HyperBalance and HyperStore together, object storage just got a whole lot easier. You can work with one contact who has expertise on the whole solution, from pre-sales through planning future expansions and expected growth. Once deployed, support is handled by highly trained staff who understand not only object storage but also networking and load balancing. No more multi-vendor calls. Or if you prefer, we can manage it all for you with our Cloudian HyperCare remote-managed service.
Aside from the ease of selecting and sizing a deployment, HyperBalance allows for a tightly integrated load balancing solution with HyperStore. These benefits include:
Enhanced Scalability, optimized architecture and performance
Custom health checks for HyperStore nodes and Services
Intelligent data management for maximum performance
HA and DR with clustered HyperBalance and seamless failover
Layer 7 intelligent routing per HyperStore service across different geo-dispersed clusters
Visibility into Network and Storage via HyperIQ monitoring
With the new HyperBalance offering from Cloudian, object storage has been simplified. You now have a partner in managing your data growth and a cost-effective and simple way to implement a whole product while ticking off all the boxes for security, disaster recovery, and unlimited future growth.
Learn more at cloudian.com/HyperBalance.