Today is the launch of Cloudian HyperIQ™, our new native observability tool. I am extremely excited to announce this new offering, which goes beyond conventional monitoring to make Cloudian's geo-distributed object storage systems even more intelligent.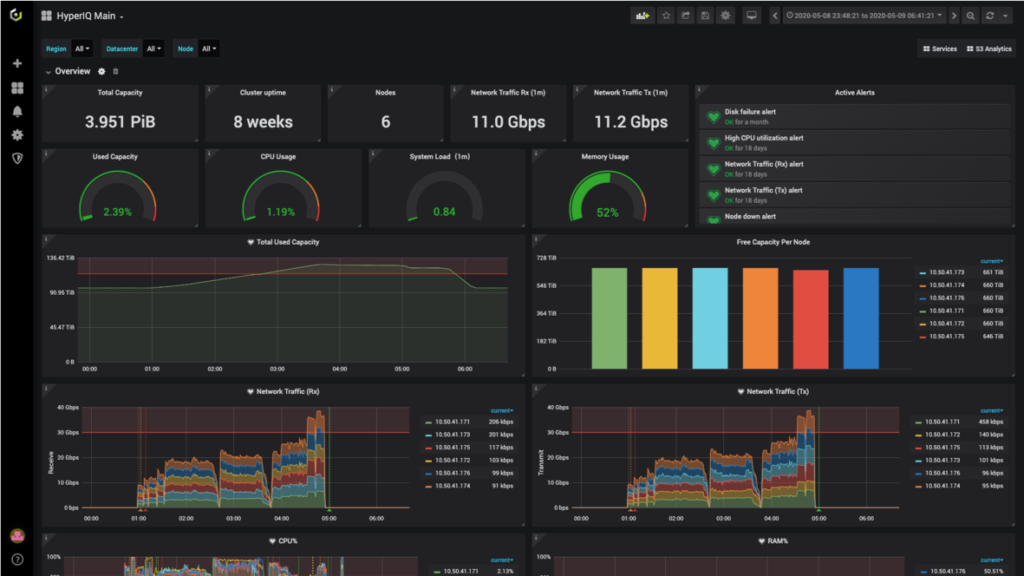 Customer-Driven Design
As a product manager, it is a rare opportunity to drive a product from concept to launch. Eighteen months ago I started gathering feedback from our customers to learn what they would like to see in an observability and analytics tool. They had great ideas, all of which drove the HyperIQ features we're announcing today.
The need for better observability
IDC predicts that 175 zettabytes of new data will be created by the year 2025. As enterprises build data centers to accommodate this massive growth, the storage infrastructure becomes increasingly complex, making observability even more critical. 
Managing data at scale is Cloudian's specialty. With Cloudian, dozens or even hundreds of storage nodes may span multiple sites, acting as a single system with one point of management. Those sites and their users may be geographically distributed across states or countries. 
The conventional storage management methods did not meet the demands of this environment. Merely collecting telemetry data, events, and logs from nodes was not sufficient. Our customers wanted to convert these metrics into meaningful KPIs to deliver better business results. 
How HyperIQ helps
Cloudian HyperIQ solves this challenge with large-scale data collection and analysis. It presents real-time and historical data on users, networking, compute and storage resources across the cluster in a single pane of glass. In one screen, you get a full-stack view, including network performance monitoring, hardware sensor monitoring, and application performance monitoring. You can see — graphically — exactly what's going on inside your storage infrastructure and quickly spot trends or anomalies that require your attention.  
Get a Free Trial of HyperIQ Here
User Behavior Analytics
Our customer also wanted better visibility into user activity: Are users getting good service? Which users are consuming the most resources? Are they accessing the data I would expect? Cloudian HyperIQ offers real-time visibility into user-level activity, providing the  actionable insights needed to ensure security and infrastructure availability. 

Fast problem resolution
HyperIQ collects, stores, and analyzes application, infrastructure, and user data in real time from across multiple regions and data centers, and presents a single source of truth. 
It alleviates the challenges of aggregating logs from multiple sources and then analyzing them painstakingly to find the root of the problem. 
With HyperIQ, you can view high level graphical data, then quickly slice and dice the metrics by region, datacenter, node, service, user or bucket level to narrow down and resolve issues.

Historical data analysis lets you drill down into a specified period of time to quickly discover, correlate, and troubleshoot time-dependent issues.

Predictive maintenance
You want to identify potential issues before they impact operations. HyperIQ continuously  gathers metrics from hardware sensors, cpu, memory, disks, HyperStore services, and user behavior. You can easily observe trends and receive user-configurable alerts that flag anomalous behavior in the Cloudian storage environment.
Receive alerts via your preferred channel: email, Kafka, Opsgenie, Pagerduty, Slack and many more.

Enhanced security analysis and simplified compliance
Tracking user level activity is a critical step towards ensuring IT compliance, security, and governance within enterprises.

HyperIQ tracks user's S3 API calls to monitor their behavior and give you preventative security controls. Track activity at the user, bucket and object level. View the client IP address, and the size and the duration of the request in real time. For you, this ensures a clear understanding of how your system is being used.

When combined with Cloudian's Object Lock capability (which is SEC17a-4 certified), HyperStore offers you a complete solution for your compliance and governance needs.

Easy to deploy, easy to use
HyperIQ is an on-prem tool that deploys in your data center in minutes. 
Unlike conventional tools that may take days to install — with multiple agent installations, configuration files, and centralizing logs — HyperIQ deploys on a VM with a single command. 
Pre-built dynamic dashboards get you up and running quickly. You can then customize the data view to meet your specific needs. There is no need to write your own scripts and queries to automate the process of data collection and visualization.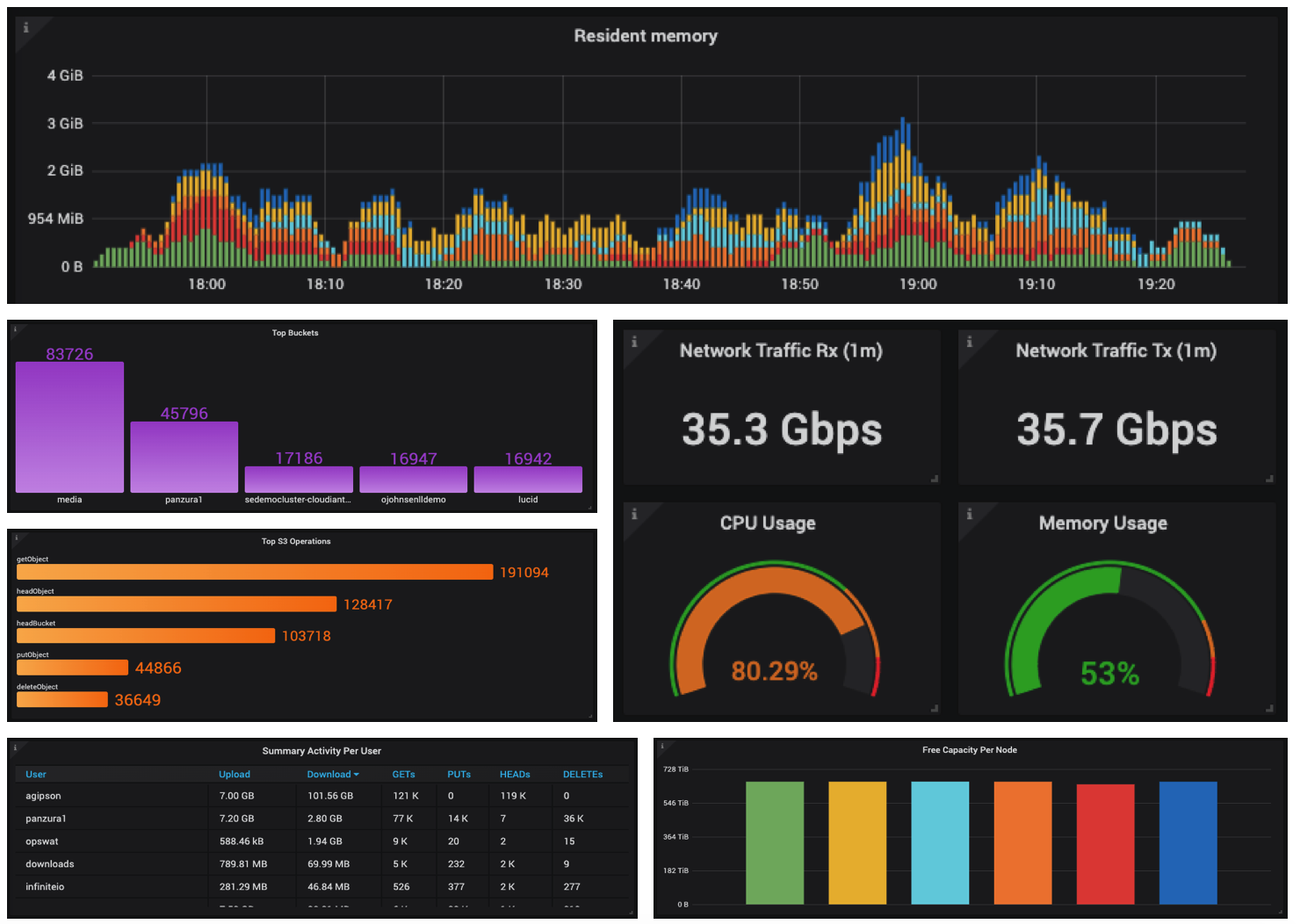 Monthly health check gives you the power of global learning
As part of your Cloudian Support service, you also receive a monthly Health Check, a structured review of your Cloudian cluster. In this live conversation with a Cloudian storage expert, we will review your operational metrics and system configuration, and suggest best practices and learnings gathered from Cloudian deployments worldwide.  
Free: Try HyperIQ Today!
Cloudian HyperIQ helps make system management simpler, more predictable, and less time consuming. The result is cost savings, more control and fewer surprises. When issues do arise, you can pinpoint the problem quickly, lowering the mean time to repair (MTTR). 
Try HyperIQ today. It's free, at cloudian.com/free-trial. 
Or, for more information visit cloudian.com/products/hyperiq/.
Siddharth Agrawal
Product Manager