The need for a lasting storage infrastructure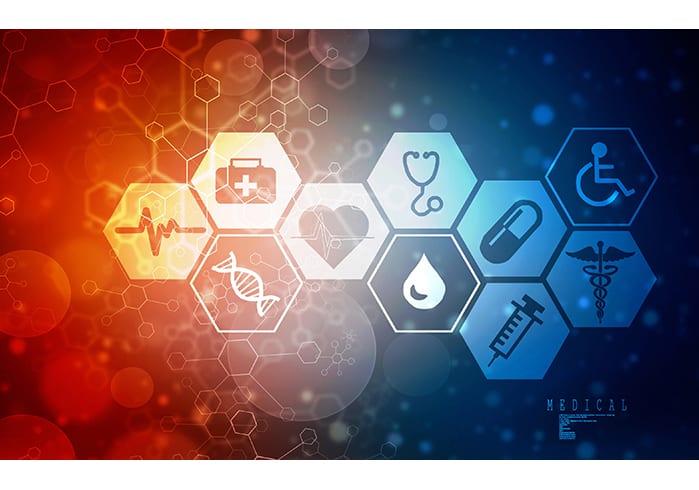 By Neil Stobart, Cloudian Vice President of Global Sales Engineering
This post was originally written for HPE TECHnative.
The ongoing data deluge is affecting virtually all industries, but perhaps nowhere is this issue having more impact than in healthcare.
Due to a combination of factors, the use of and reliance on data is growing exponentially within the healthcare industry. The rise of the Internet of Things (IoT) is proving to be one of the biggest drivers, with connected devices now being used to collect patient data like never before in order to provide improved diagnoses, specialist treatments, and proactive care.
And things aren't going to slow down –as advanced modes of medical care continue to become more prominent and larger file types become the norm. A 2018 report from analyst firm IDC predicts that the volume of data being collected will increase faster in healthcare than in any other sector, with the 'datasphere' of the healthcare sector set to experience a Compound Annual Growth Rate (CAGR) of 36% through to 2025. In comparison, manufacturing, financial services and media and entertainment are expected to grow at 30%, 26% and 25% respectively.
With this all in mind, it's clear that the collection, storage, and management of data will be central to the industry's future. But what issues will this present and how can healthcare institutions ensure data is stored in an efficient and cost-effective way?
100 years of data
In addition to the sheer volume of data being generated, healthcare organisations are likely to come up against a number of other related challenges over the next few years and beyond.
Firstly, there is the length of time that patient data will have to be preserved. People are now living longer than ever before, and current UK legislation states that GP records must be retained for ten years after the death of a patient. This means healthcare data being created today may need to be kept on file for up to 100 years or more.
Secondly, the rate of technological development means this data may also have to be migrated between formats multiple times over its lifespan – which is both labour-intensive and expensive. Data storage technology and organisational priorities will continue to evolve, while the data itself will typically come from various sources. As a result, healthcare organisations will face a huge amount of complexity when it comes to preserving data and making it accessible, on top of the growing costs involved as data scales.
Medical organisations, therefore, need to ensure that their storage infrastructure provides the highest possible scalability, flexibility and portability – especially with data volumes becoming so vast that just migrating data from one format or provider to another can require significant investment. Healthcare providers need to take their long-term data requirements into consideration to ensure they put themselves in the best position – both financially and operationally – to respond to future changes.
Time for a storage health exam
What's becoming apparent is that modern healthcare organisations require next-generation storage solutions that can connect to various systems in a flexible, scalable and cost-effective manner in order to future-proof their infrastructures.
This is where object storage makes all the difference. Modular object storage platforms provide the seamless scalability required in today's data-driven world, enabling healthcare organisations to accommodate hundreds of petabytes of unstructured data by adding nodes whenever extra capacity is needed – all without impacting management complexity. Organisations can start small and grow across on-premises or private cloud infrastructure as required, without compromising operations or incurring the dramatic cost increases that can arise with accessing data from the public cloud.
These capabilities will be vital for healthcare organisations in the years to come, enabling them to make use of increasing data volumes from the likes of PET scans, MRIs and X-rays while gaining cost-efficiencies.
Object storage also has a key role to play in the long-term preservation of data through user-defined metadata tagging. Whereas traditional block storage has very limited metadata capabilities, object storage enables users to add rich metadata tags, making it much easier to organise, identify and retrieve data. Metadata adds structure to previously unstructured data, which makes it less time-consuming for healthcare professionals to manage, search and share the information they collect.
Another key consideration for the highly-regulated healthcare industry is data protection. Object storage systems are designed to offer greater levels of data resiliency and redundancy than traditional block and file storage, without impacting cost-efficiency. Encryption ensures that the data is always protected, thereby minimising the risk of data loss and ensuring regulatory compliance.
A final consideration is compatibility with the Amazon Simple Storage Service (S3) API. S3-compatible storage has quickly become the de-facto standard for not only public cloud but also private cloud deployments, offering significant cost savings and providing the low latency, high bandwidth performance now required. Deploying an S3-compatible object storage solution will, therefore, boost interoperability and futureproof healthcare providers as storage technologies and requirements continue to evolve.
Staying on top of data storage trends is clearly no mean feat – particularly in the healthcare sector where the data revolution is in full swing. As the volume of data being collected continues to grow and its strategic value continues to increase, healthcare organisations need a storage platform that puts scalability, portability and cost-efficiency front and centre.
Learn more about Cloudian healthcare solutions