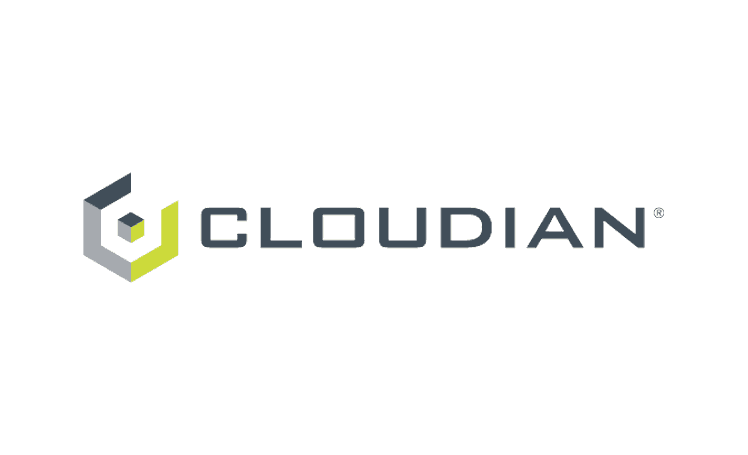 Earlier this week Cloudian announced a new version of Cloudian HyperStore software. Building on its already strong hybrid cloud foundation, HyperStore 5.1 is an enhanced Amazon S3-compliant, plug-and-play hybrid cloud software solution that now features full Apache Hadoop integration. Enterprises can now transform big data into smart data by running Hadoop analytics on HyperStore software and appliances. This in-place analytics, with no need to offload data to other systems for Hadoop analyses, enables customers to derive meaningful business intelligence from their data quickly, efficiently and economically.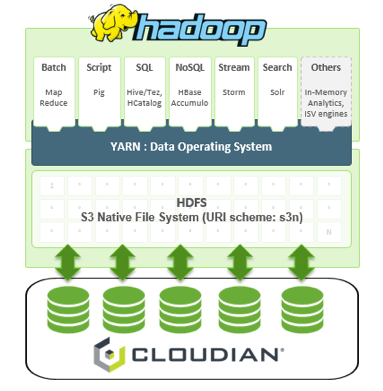 Why is all of that important? Because analytics is the foundation of smart data and smart business requires smart data solutions to store and analyze the Internet of Things. To store data on a smart solution like Cloudian HyperStore and run Hadoop on top of it, offers huge business advantages to enterprises in terms of scalability, efficiency and cost savings. From the financial industry to medical research, there is no shortage of markets that will benefit from turning big data into smart data in pursuit of realizing market- and revenue-shifting insights. Cloudian leads the way in the smart data revolution as providing the only object storage-based, hybrid cloud solution to perform in-place data analytics at petabyte scale. IDC Research weighed in impressively with the following quote in Cloudian's product announcement:
"The ability to analyze big data right in the storage bank is a game changer for organizations as they move closer to realizing the potential of the Internet of Things. This is what everyone wants to do but it has been too complicated and cost-prohibitive, until now. Presenting the Hadoop community with an attractive option for fast, flexible, in-place big data analytics, Cloudian HyperStore 5.1 is a leading massively scalable, smart data system, capable of yielding high value insights without the high price tag."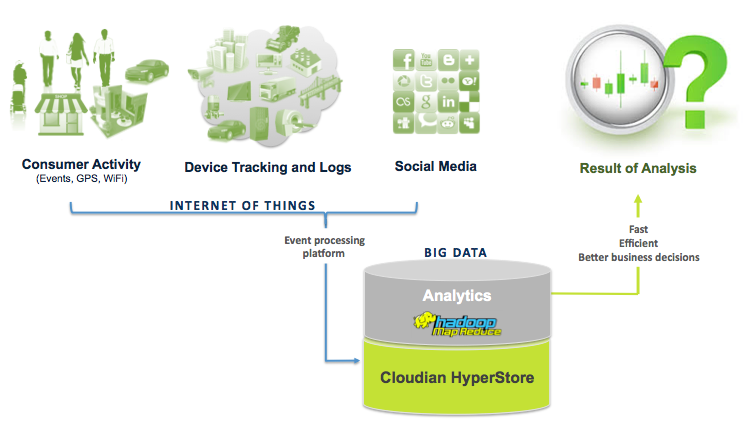 Cloudian is in fact drinking its own smart data champagne by actually using its HyperStore systems running in-place Hadoop analytics as a key diagnostic tool within the customer support function. Customer-owned HyperStore systems in the field can send telemetrics data into Cloudian support for end-user, operations, and trend analysis. Cloudian draws meaningful conclusions and feeds that actionable information back to the customer. Cloudian calls this Cloudian Smart Support. Its free, and a perfect real-world example of the value of smart data.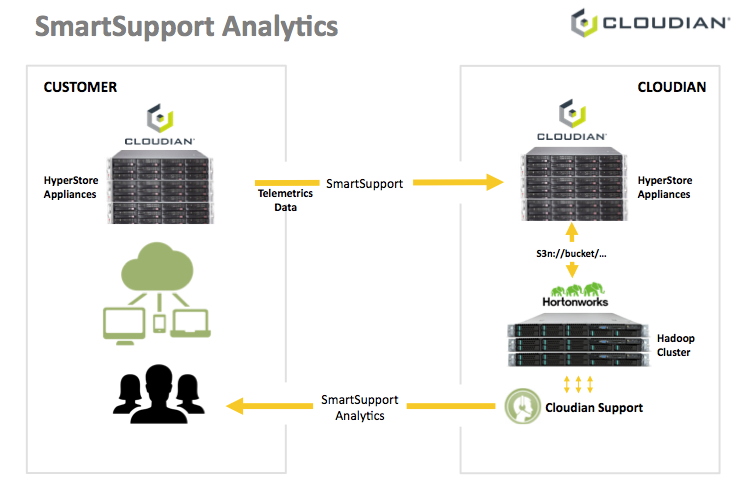 Enhance Enterprise Hadoop with Hortonworks Data Platform and Cloudian HyperStore Storage
Cloudian also announced that it has attained Hortonworks® certification and joined the Hortonworks Technology Partner program. Hortonworks is the leading contributor to and provider of Apache™ Hadoop®. The Cloudian HyperStore storage sulution enables enterprises to fully leverage Hortonworks Data Platform (HDP) implementation.
As a certified Hortonworks Technology Partner, Cloudian enables the analysis of all data stored on HyperStore storage. Cloudian streamlines analytics workflows by eliminating the need to extract the data and load it into the Hadoop nodes.
Hortonworks Data Platform was built by the core architects, builders and operators of Apache Hadoop and incorporates all of the necessary components to manage a cluster at scale and uncover business insights from existing and new big data sources. With a YARN-based architecture, HDP enables multiple workloads, applications and processing engines across single clusters with optimal efficiency.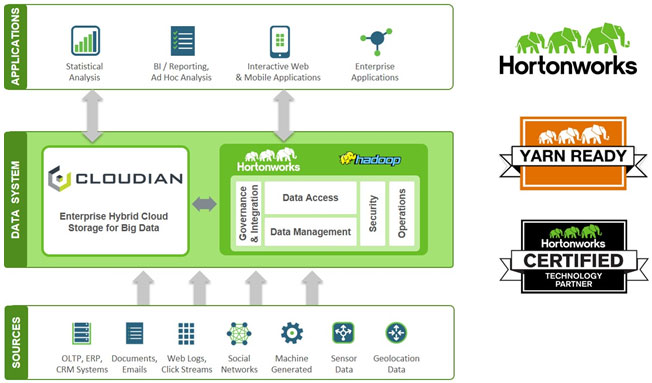 Meeting performance and capacity service levels becomes an increasing challenge faced by enterprise IT organizations tasked with processing massive amounts of structured and unstructured data at a rapid pace. To keep pace with increasing demand, IT organizations require a storage infrastructure that is capable of scaling in line with performance and capacity requirements while providing integrated data protection. The Cloudian HyperStore appliances are designed to deliver the scalable performance required to optimize Enterprise Apache Hadoop and enable capacity efficiency via storage compression and configurable replication and erasure coding data protection features.
Learn more about the solution on Hortonworks website – http://es.hortonworks.com/wp-content/uploads/2014/08/Cloudian-Hortonworks-Solutions-Brief.pdf