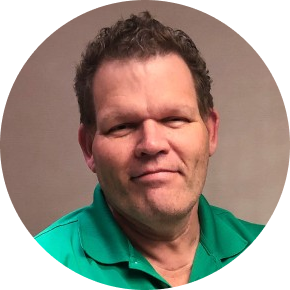 Van Flowers, Senior Systems Engineer, Cloudian
Moving to Veeam v12 – Who's Doing That?
Veeam v12 and Cloudian. You may have heard this great "pairing" mentioned in your technology circles. But why? Well, that's a great question.
Cloudian and Veeam: History
In past versions of Veeam, Cloudian was employed as the "SOBR Offload" object storage point for many Veeam customers. Why? Another great question! One good reason is that Cloudian storage is on-premises. For compliance or cost reasons, many customers prefer to keep their data on-prem. Also, they want ransomware protection with immutable backups, which is something Cloudian has built right in. 
What Makes Cloudian a Unique Backup Target for Veeam
Cloudian HyperStore is the only S3-compatible on-premises solution that is built on a fully native S3 API model. There are no gateways, no translation layers, no hidden wrappers around your data. Just TRUE S3 Buckets – TRUE S3 object storage. SO TRUE in fact that Cloudian is certified by AWS as "Outposts Ready." 
Now that you understand that Cloudian is not a "me too" solution, unlike some competitive products that have just enough S3 API commands to get by, you'll also want to know that we are not a NEW player in the S3 space. With over 10 years of experience under our belts,  we are not an initial release.
How Many Cloudian Users Have Already Switched to Veeam v12?
The juicy stuff though is the numbers. The numbers make it real, right? So, let's look at the current number of Veeam customers that have moved to v12 with Cloudian. I do understand that many organizations will wait 6 to 12 months to move to a new version, but these early adopters are the ones who are truly realizing the benefits that Veeam v12 offers in writing directly to S3-compatible object storage. One last thing, these are not our only Veeam users. We have hundreds and hundreds using v11. These are just the ones that have moved fully to v12, and Direct-to-Cloudian repositories.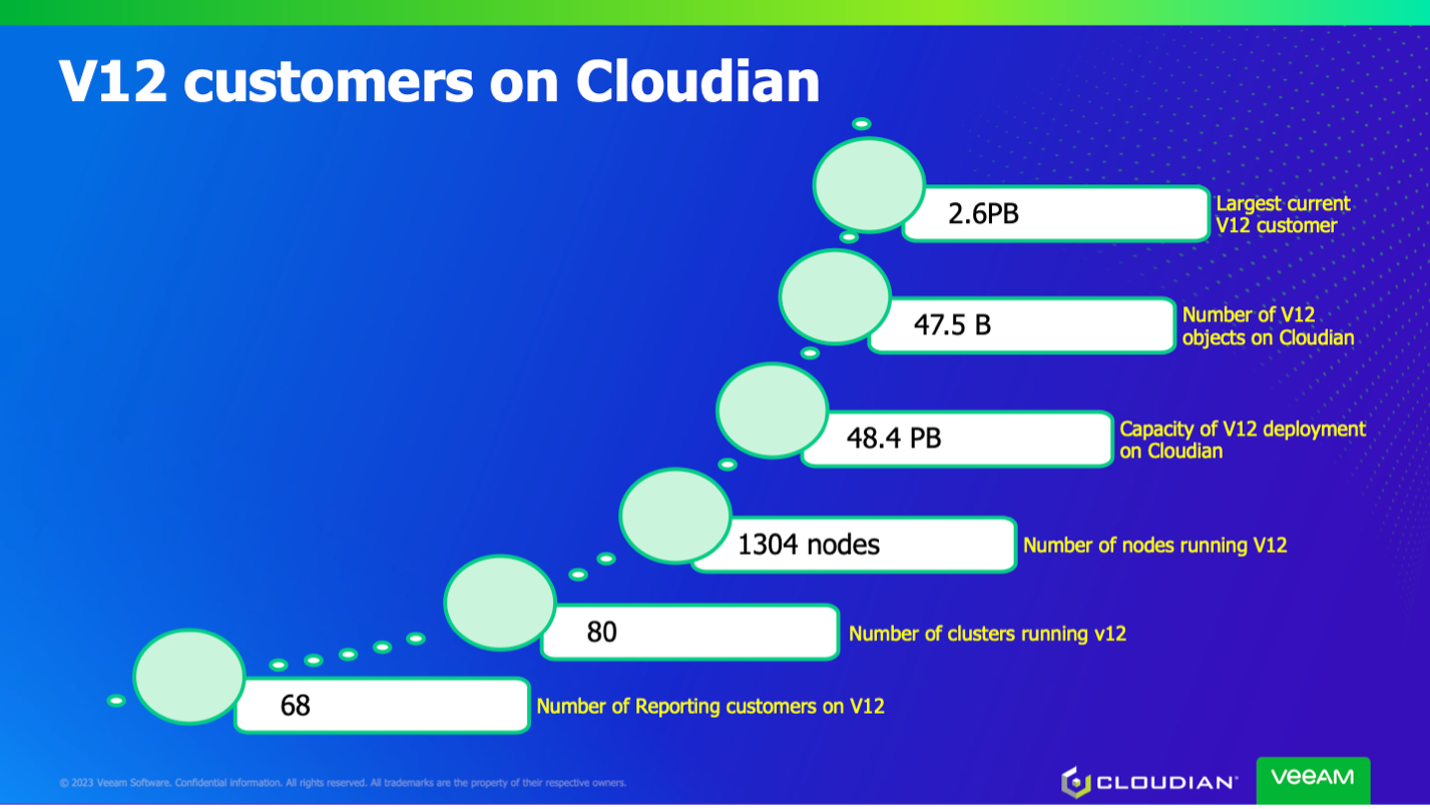 68 – Number of customers on v12

80 – Number of Clusters running v12

1,304 Nodes – Number of nodes running v12

48.4 Petabytes – Capacity of v12 deployments on Cloudian

47.5 Billion – Number of v12 objects on Cloudian

2.6 Petabytes – Largest current v12 customer
Impressive numbers, no question, and they are growing by the hour. Veeam customers truly understand the game-changing ability to write directly to S3-compatible object storage. The more that move to v12, the safer and more secure their backups will become. 
Wanna Talk v12? Drop Me a Note.
I would love to show you a hands-on demo of all the benefits that Veeam v12 and Cloudian together can provide for you. Whether you're a current Veeam customer thinking about moving to v12, or a new Veeam customer wanting to move to the best data protection solution on the planet, drop me a note, and let's set up a time to talk.
Until next time…
The Vanimal <[email protected]>