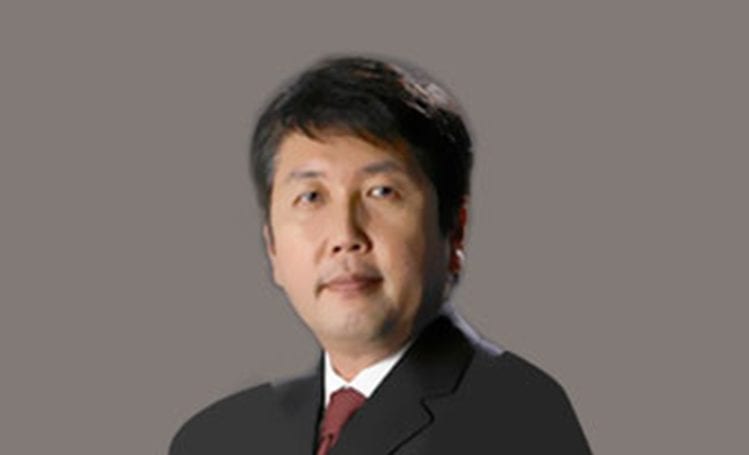 What gave you the idea to start the initial company that fed into Cloudian?

Mr. Ohta: Before founding our initial company, I was in charge of service development for mobile terminals at J-Phone, a mobile telecom operator in Japan. I led the development of services, including "Sky Walker," the first short messaging service (SMS) in the country, "Sky Web," a weather and news information service, "Sky Melody," a ringtone service, and "J-Sky," which provided the basis of "Sha -Mail" or the first picture mail in the world.
Essential elements of conventional communication via fixed phones include a "time" to call and a "location" of a receiving person. When mobile phones were introduced, it freed us from locational constraints. Storable mailing service to phones removed time constraints as well.
Removal of these constraints widely expanded the scope of our communication styles. As the number of people on the receiving side and the volume of communication grew, people started demanding the efficiency of communication. What emerged then was the idea of a community where people can gather, which became the basis of "SNS." Over time, data from all sorts of communication was and still is being accumulated in networks, which is driving the growth of the cloud world.
It was then that I left J-Phone and set up a company, which is the predecessor to Cloudian, with Michael Tso. Our aim then was to globally deploy first-in-the-world mobile services that were created in Japan. Our messaging systems are commercially used around the globe today.
Our carrier-grade messaging systems support transactions by tens of millions of mobile subscribers at a peak time and provide high performance. They meet demanding quality requirements of telecom operators in Japan.
Storage is a mission-critical system. Any cloud system that a person uses must not lose stored data, and our system, Cloudian HyperStore, does not. We also leverage our experience, technology, and know-how acquired in our messaging business to build Cloudian HyperStore beyond the standard cloud service.
Why did you decide to develop Cloudian HyperStore software?
Mr. Ohta: "E-mailing," which I have a special feeling for, is basically run on a store and forward based system. When an email is downloaded from a mailbox, message data is deleted. Systems are designed so that their databases will not grow too large.
However, as the popularity of smart phones and tablets shows, the need to access an e-mail from multiple devices has come into being. Then, the web mail service was born. The web mail service keeps storing all of the messages in the mail boxes, which is indeed thinking upside down.
Web mail services like Yahoo! Mail and Gmail provide free-of-charge capacities of several GB per user. Users can have larger capacities when they pay usage fees. Their storage systems are highly economical, which makes it hard for conventional storage approaches to compete.
Based on my experience of the development of "community" service as well as market forecasts by IDC, and growing penetration of smart phones in the market, it was not difficult to imagine that there would be explosive growth of data on the Internet coming. We thought economical, universal storage systems that can be used for a wide range of purposes in addition to mail boxes would be more broadly accepted in the market. We then started to develop Cloudian HyperStore software.
Will the importance of "data" further grow?
Mr. Ohta: I remember an interesting comment by a senior associate that said that a lack of balance can move the entire economy. A person who has certain "things" to sell can sell them to those who do not have them. The state of unbalance would be flattened out by the end of the day, and a process toward flatness forms economic movements.
These days "information" is becoming one of the key "things." Thanks to advanced telecommunication technology, information can be sent instantly across the world. Possessing unique data that is ubiquitously located can create significant values today.
At present it is people who generate and use information that benefit the most. In the future, as the term IoT (Internet of Things) indicates, when more machines will provide, exchange, and make use of information, data will only be increasing.
For business in the future, a key would be to understand values provided by information/data and how to use them. I think not only storage systems but also the "using" part, such as analysis and search, need to be more sophisticated.
What are characteristics of object storage technology?
Mr. Ohta: The biggest point is that it is "distributed storage." Data can be stored across the globe, regardless of geographical locations.
To make use of information for business, it would be desirable to ensure organic combination of a wide range of data points that are ubiquitously located, regardless of public and private spaces, with flexible access to the data.
For that purpose, the concept of "distribution" is critical. Conventional storage technologies, such as NAS and SAN, are dependent on locations such as data centers, and they cannot create a distribution environment.
Another point to note is software-based technology that can make the best use of commodity hardware. Systems of which cost increase as data volume grows would not easily meet values of information. Commoditization is the key to building economical storage systems.
The word "commodity" might conjure an image of cheap and of poor quality to many people, but I do not think that is the correct understanding. A commodity good can be accepted by the market only when economic and quality levels are high.
Many companies consider that data should not be lost and make huge investments in storage. They are thus constrained by the very idea that they cannot select commodity products.
A service provider of cloud storage powered by Cloudian HyperStore, for instance, explicitly boasts of the robustness of eleven nines. This new storage technology can now satisfy both economy and persistence. We hope our activities can also raise the awareness of the new technology.
Is existing storage technology approaching its limitations?
Mr. Ohta: Object storage is not very strong for data that is frequently rewritten or often updated. Conventional block storage is required for backbone systems, for instance, that need high speed of update processing.
Recently storage technologies were being selected on the basis of purposes of use; flash memory for areas that need high speed, and object storage for areas that require large volume support and remote access. What I think is interesting to see is which direction file storage, such as NAS and SAN that is positioned in the middle of technology mapping, is heading for in the future.
Object storage is excellent technology that has significant potential from perspectives of economy, data distribution, and storage of various types of unstructured data. It can provide organic link via remote access to data that is distributed across file servers at office, desktop PC at home, and smart phones on the move.
What is your strategy for the future?
Mr. Ohta: It is important to improve the product for easy-to-understand merits and further ease of use and good familiarity to users. To drive it, a key aspect is to reinforce partner strategy. When development vendors can leverage Cloudian HyperStore to develop attractive applications, it can also bring significant values to users.
Today it becomes important to use different storage technologies selectively for different purposes. We think one of our roles as a leading company in the object storage market is to provide optimal technology and information on the best combinations of technologies and its intended purposes.