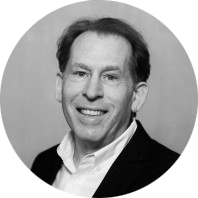 Grant Jacobson, Director of  Technology Alliances and Partner Marketing, Cloudian
---
Cloudian and Rubrik are simplifying enterprise data protection with a best-in-class NAS backup and archival solution that combines Cloudian HyperStore and Rubrik's NAS Cloud Direct. This simple solution makes it easy to manage and migrate massive amounts of NAS data to Cloudian on-prem storage without impacting production environments. Cost-effective and highly scalable, this solution delivers new levels of operational efficiency and flexibility to solve challenges for large-scale NAS data management.

With the surging growth in NAS data volumes, the need for an affordable, simple and cost-effective approach to data life cycle and storage management at scale has never been greater. Enterprise organizations must be able to store massive amounts of data while also ensuring that data moving across data centers and to the cloud is simple, seamless, and secure.
Combining Cloudian HyperStore with Rubrik NAS Cloud Direct, a software-only product with a direct-to-object capability, provides a single data management fabric with automated, policy-based protection and allows users to store their NAS backup and archive data in one or multiple geographically separated regions or data centers. Enterprises can extend and scale their Cloudian capacity as needed and non-disruptively while keeping NAS data storage costs to a minimum.
Rubrik NAS Cloud Direct is deployed as a virtual machine that can be up and protecting data from any local and remote NAS platform to Cloudian HyperStore, within minutes.
At any scale – from terabytes to petabytes of data and millions to billions of files – Cloudian HyperStore and NAS Cloud Direct eliminate the complexity of tape solutions and the vendor lock-in of disk-to-disk backup solutions, all at a lower cost.
Learn more about this new solution: Download Brief
See how Cloudian and Rubrik are collaborating: https://cloudian.com/rubrik/
Learn more about Cloudian® HyperStore®