At the NAB Show in Las Vegas, Cloudian hosted some great presentations from customers and our technology partners. Now you can see those presos and demos here:
Over 6000 people visited Cloudian at the NAB Show, held April 9-12, 2018, in Las Vegas. It was a great showcase for the value of object storage in the media and entertainment (M&E) industry. Trends favor object storage in this space: higher-bandwidth formats like 4K and 8K, emerging formats like 3D and virtual reality, and an inclination to shoot more video and create more assets during the production process.
Petabyte-scale Storage
That creates two needs: the need for petabyte-scalable storage, and the need to locate content within an ever-growing pool (which object storage enables through metadata). The good news is that solving the content storage challenge opens up new revenue opportunities as well, making it possible to sell stock footage, deliver personalized content to sponsors and do other things that were impossible or very difficult to do before object storage was implemented.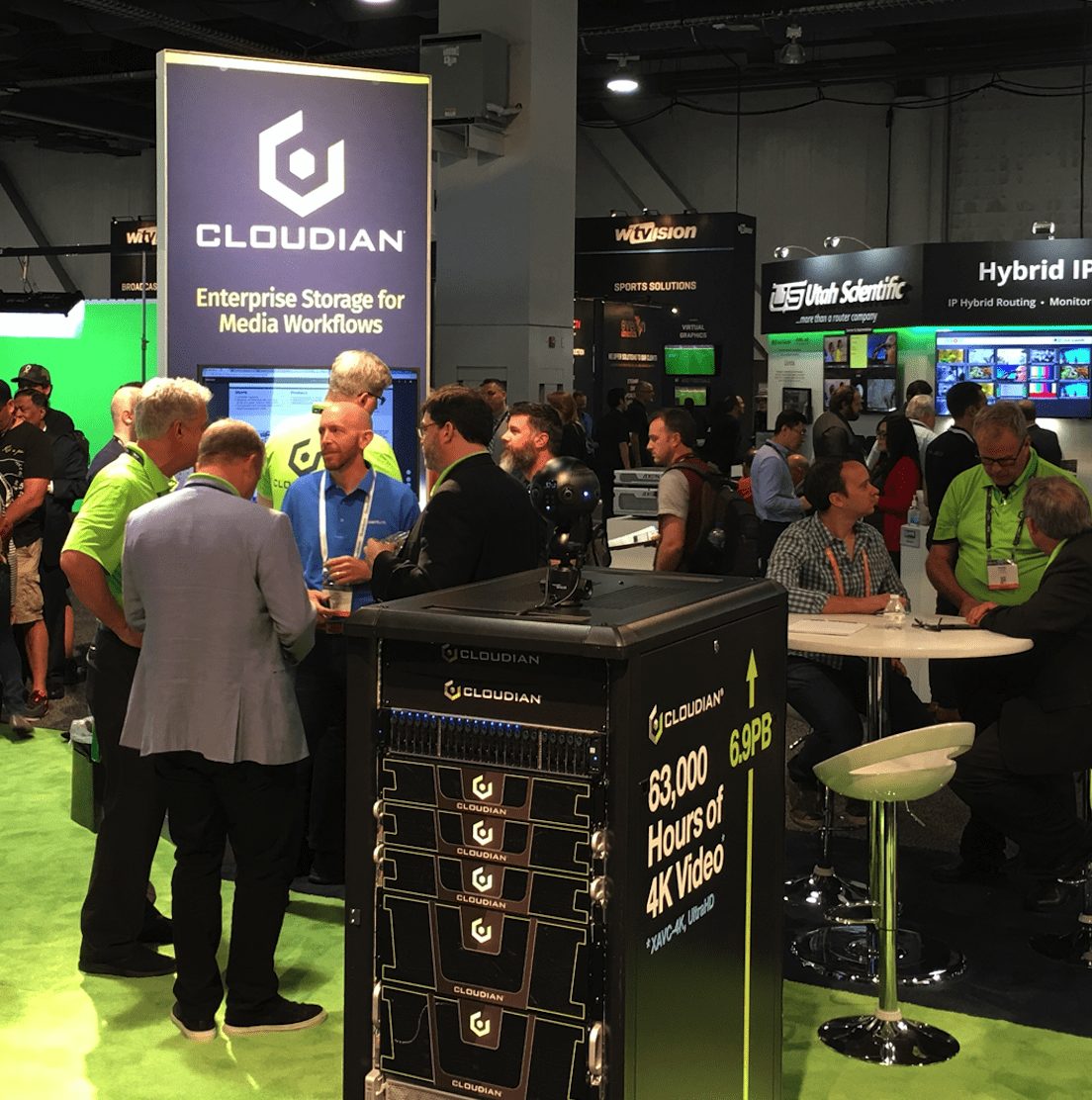 At the NAB Show, we talked about his – and we also showed it. And by "we," we mean us, our customers and partners. Our booth at the show featured a steady stream of presentations about petabyte-scalable object storage and how customers were using it in media: for archiving, for data protection, for searchability, and as part of broader IT initiatives.
If you couldn't attend the show, or if you just happened to miss a session in our booth, or if you'd like to see a session again – you're in luck. We have all the presentations, many of them on video, on our new NAB  Resource Center. See WGBH, Vox Media and others talk about their object storage based archives, read solution briefs about how Cloudian works with partners, and see the in-booth presentations from companies like Cisco, Microsoft, Vizrt, Quantum, Komprise and many more. It's like going to Vegas without the heat, hotel expense and taxi lines!